Ivory Coast's Gbagbo refuses to abdicate, 14,000 refugees flee post-election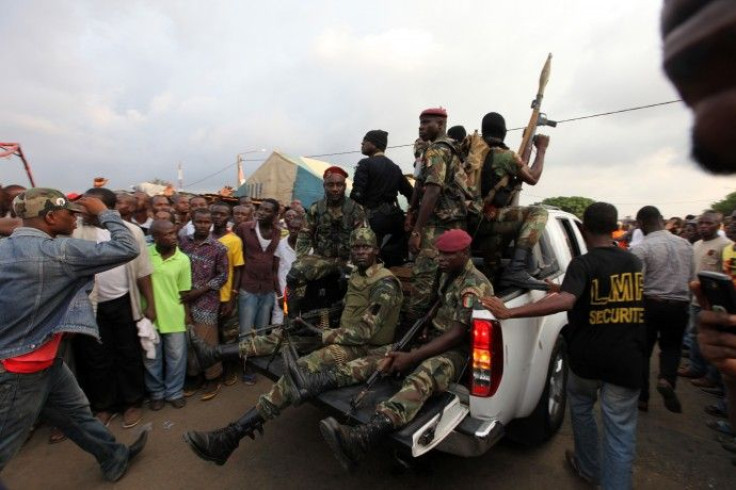 Ivory Coast's incumbent President has yet again reiterated that despite domestic and international pressure, he would not abdicate. Observers fear that a renewed civil war in the country is almost inevitable.
President Gbagbo is very clear that he's not backing down, Michael Espy, former US agriculture secretary stated on Sunday after meeting the Ivorian leader and his senior aides in Abidjan.
He is absolutely certain that this election was stolen by the rebel forces in the north. He is not going to abdicate, he added.
Earlier this week, the 15-member Economic Community of West African States (Ecowas) also declared that if Gbagbo refuses to concede election defeat the community will be left with no alternative but to take other measures, including the use of legitimate force, to achieve the goals of the Ivorian people.
Meanwhile, the UN's refugee agency, UNHCR, stated on Saturday that it had registered a total of 14,000 Ivorian refugees in eastern Liberia who fled in the wake of post-electoral instability in the country.
The agency reported that the refugees are coming from western part of the country with most of them having to walk several hours or even days before crossing by barge the many small rivers marking the natural border between their country and Liberia.
Some are arriving with severely swollen feet, like a 75-year-old man whom we transferred from Butuo, one of the main entry points into Liberia. Some families said they had walked three to four days through the bush with little food, the agency said.
It also added that a few deaths have been reported, while people drowned during the crossing of the Cestos River into Butuo.
International pressure has been mounting on Gbagbo with several western countries and the United Nations demanding that he should concede defeat and transfer his powers to rival faction of Alassane Ouattara. The World Bank has already frozen financing for the Ivory Coast's government. Even as the Ivory Coast's government insisted that only 20 people were killed in the violence, UN put the numbers at 50 and the opposition camp claimed a toll of 200.
Following the Presidential polls last month, the Independent Electoral Commission (IEC) initially declared Ouattara to have won the run-off by 54.1 per cent of votes to 45.9 per cent. The United Nations, U.S. along with several other European countries extended their congratulations to Ouattara. But hours later, the country's Constitutional Council named Gbagbo as winner overturning the earlier results. The president of the council, Paul Yao N'Dre, stated that after excluding votes in seven regions that were marred by irregularities, Gbagbo won the polls by 51 per cent to Ouattara's 48 per cent.
© Copyright IBTimes 2023. All rights reserved.