Jaguars Reach Deal to Play Four Games at Wembley Stadium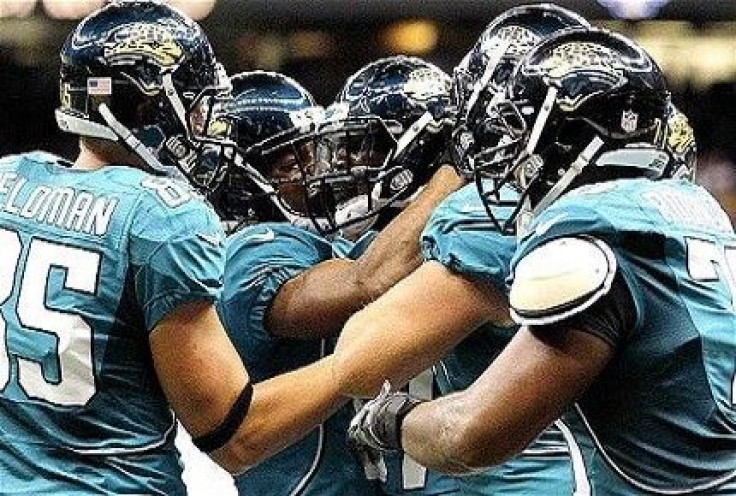 (Reuters) - The Jacksonville Jaguars have reached a deal to play an annual regular season game at London's Wembley Stadium over a four-year period starting next year, the NFL said on Tuesday.
In an effort to grow the team globally, Jaguars owner Shad Khan said his team will play a total of four games in London, one each year between 2013 and 2016, as part of the NFL's International Series.
"We want to create an identity, a bold ambitious franchise that is aggressive, forward thinking on the field and away from the field," Khan, who bought the Jaguars late last year, said at a news conference alongside NFL Commissioner Roger Goodell.
"And we want to be the kind of franchise that players want to belong to, sponsors want to be a part of, Jacksonville is proud of and fans all over really want to embrace."
The NFL, which also said it is close to finalizing terms on a second game in Britain next year, will announce the date and opponent for the Jaguars' 2013 game in the coming months.
The Jaguars have struggled to fill their roughly 67,000-seat home stadium at times and are one of the NFL's weaker franchises, having not posted a winning season since the 2007 campaign.
While regular season NFL games have been played at Wembley Stadium every year since 2007, the Jaguars are the only team committed to playing 'home' matches at the 90,000-seat venue on an annual basis.
The decision fills a void in the NFL's London schedule left by the St. Louis Rams, who last week withdrew their commitment to play games at Wembley Stadium in 2013 and 2014, citing a need to focus on their lease negotiations and ease fan discontent.
The Rams, however, will still play the New England Patriots in London on October 28.
Regular season games at Wembley Stadium have led to a 32 percent jump in fan interest with 2 million people in Britain considered avid followers of the sport, according to the NFL.
(Reporting by Frank Pingue in Toronto; Editing by Mark Lamport-Stokes)
© Copyright Thomson Reuters 2023. All rights reserved.