Jamaica Election Results: Opposition PNP Wins General Election 41-22 Seats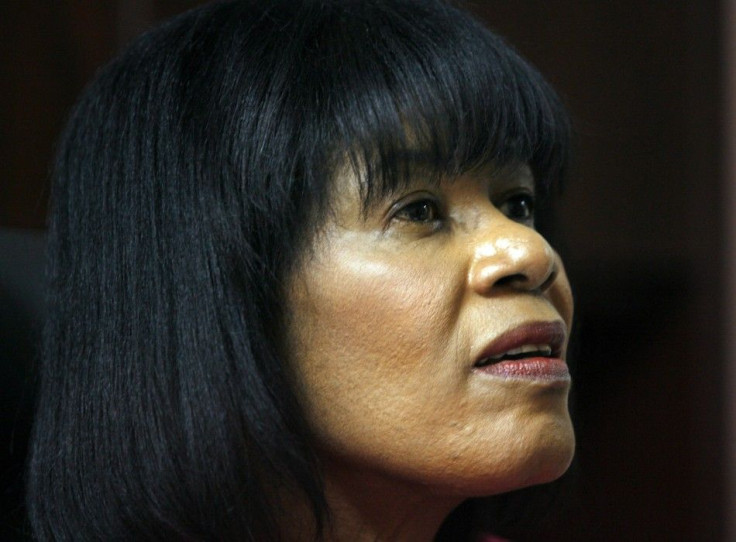 Updated on Jan. 5 at 7:09 a.m. ET: Jamaica Elections: Portia Simpson Miller Takes Oath of Office Thursday
Jamaica's opposition People's National Party (PNP) secured an upsetting 41- to 22-seat victory over the Jamaica Labor Party (JLP) in Thursday's general elections, dispelling polls that had claimed the election would have been too close to call.
The stunning victory for the PNP now means that its president, Portia Simpson Miller, 66, will return to the prime minister position, which she held before for only 18 months. Simpson Miller lost the premiership four years ago when the PNP was voted out of government.
In 2007, the JLP won the general election after securing 32 of 60 seats in the House while the PNP took home the remaining 28.
The PNP was able to secure almost two-thirds of the parliamentary seats because the people have said they needed a change from the reported bad economy, Jamaica's growing debt problems and high unemployment rate.
Simpson Miller now faces the mammoth task of righting a debt that is approximately 130 percent of GDP and an unemployment rate that is more than 12 percent, according to the BBC.
We have plenty of work ahead of us, Simpson Miller said in a nationally televised address at the PNP headquarters in Kingston.
Newcomers
Simpson miller intends to carry out that work with several newcomers expected to sit in Parliament.
The newcomers include Damion Crawford, Arnaldo Brown, Lloyd B. Smith, Lynvale Bloomfield, Andre Hylton, Sharon Ffolkes Abrahams, Patrick Atkinson, Denise Daley, Mickael Phillips, Paul Buchanan, Dayton Campbell, Keith Walford, Richard Parchment and Joylan Silvera.
Former PNP Parliamentarians Horace Dalley and Richard Azan have returned, according to the local media.
Simpson Miller has pledged that there will be growth and development with job creation, according to Reuters. She also noted that there is a massive debt burden and that there is possible new austerity measures that's a part of a $1.27 billion bailout agreement with the International Monetary Fund, Reuters noted.
We will hide nothing from you, Simpson Miller said. When it is tough and rough we'll let you know. But I can also ensure you, as we move to balance the books, we will be moving to balance people's lives as well.
Humbling Defeat
Ousted Prime Minister Andrew Holness said it was a humbling defeat for the governing JLP.
The people of Jamaica have spoken, Holness said after conceding defeat.
At 39, the former education minister is Jamaica's youngest prime minister ever. He took office in October after his predecessor Bruce Golding resigned amidst scandals and lack of public support.
Dudus Scandal
Golding's public image was tarnished after he had a very public battle over a long-brewing scandal regarding his handling of the United States' request to extradite long-time fugitive Christopher Dudus Coke, who is said to be a Jamaican gang leader associated with the JLP.
The scandal finally came to an embarrassing end with Coke's extradition to New York. However, the extradition wasn't without injury to both Golding's public image and the Jamaican public.
Police and military had to undertake a raid on some of the garrisons in Kingston, which has left more than 70 people dead.
Holness was left to lick those wounds, but by the time the scandal simmered, Jamaicans were already begging the government to leave offices.
First Woman Prime Minister Calls Victory
Simpson Miller, who is affectionately known to the public as Sister P, was first elected to parliament in 1976. When she took office from 2006 to 2007, she was Jamaica's first woman prime minister.
The local media reported that Simpson Miller called the victory the morning of the election.
I am very confident, Simpson Miller told The Gleaner.
When asked if she was nervous she simply repleid:
Nervous? We are ready.
© Copyright IBTimes 2023. All rights reserved.