James Harden Plays Football With Arsenal's Reiss Nelson
Houston Rockets star James Harden recently visited London and played football with Arsenal rising star Reiss Nelson.
It is always interesting to see professional athletes play a sport that they are totally not known for. That seems to be what just happened in London when former NBA season MVP James Harden played football with pro football player Reiss Nelson of Arsenal F.C.
Nelson posted a video of him and Harden engaging in a kickabout at Emirates stadium. The video appears to be a part of Adidas' promo which brought the NBA star to London.
The two athletes can be seen having some great time playing each other's sport, Harden even tried to save the football playing the role of a goalkeeper but unfortunately, the basketball star seemed unaware of how to stop the ball as Nelson easily managed to score a goal against Harden. At one point, Harden appeared to be demonstrating the proper way to shoot a basketball to Nelson using a football while the football player was holding a basketball in his hand.
Harden, who is a famous basketball player can be seen wearing an Arsenal F.C. jersey in the video and it is not everyday sports fans witness this kind of scenery in professional sports. In fact, Harden wearing a football jersey is considered one of the highlights of the said Adidas promo.
As for Nelson, being included in this marketing move by a world-famous brand is what every 19-year-old football rising star would ever dream of.
Back in the NBA, rumors of Harden and Rockets star point guard Chris Paul currently having issues with their relationship as teammates are still swirling. Despite all the news about the said misunderstandings and conflicts between the two NBA superstars, both of them are still in the Houston Rockets official roster and are still expected to deliver next season, Houston Chronicle reported.
Harden is considered one of the best players in the NBA today. From being an unstoppable scorer, Harden has improved into a team's go-to-guy level and climbed his way to the top to win the Most Valuable Player award in 2017-18 NBA season.
Nelson on the other hand, is a consistently improving football player who has been a member of the Arsenal Academy since the age of nine. Currently, Nelson plays forward for Premiere League club Arsenal.
Both athletes are expected to be involved in more advertisements and make more appearances for Adidas in the future.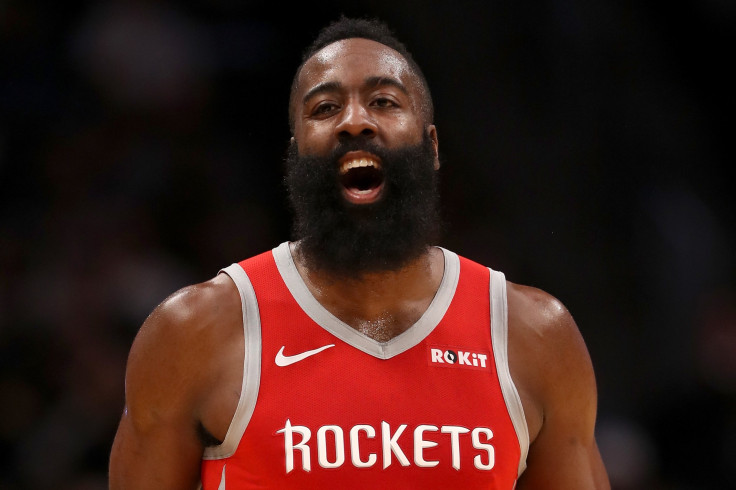 © Copyright IBTimes 2023. All rights reserved.