Jamie Dimon's Cancer Throws Spotlight On JPMorgan's Succession Plan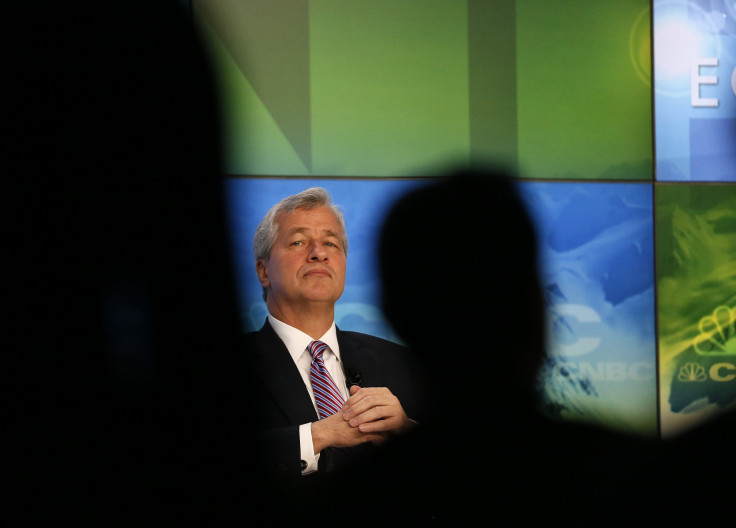 The revelation earlier this week by Jamie Dimon, CEO of JPMorgan Chase & Co. (NYSE:JPM), that he has throat cancer has sparked questions about the Wall Street bank's succession plan, and will likely rekindle the debate about separating the roles of chief executive and chairman, both of which Dimon has held since 2006.
Dimon revealed on Tuesday that he has been diagnosed with throat cancer, but noted that he "will be able to continue to be actively involved in our business, and we will continue to run the company as normal," the Wall Street Journal reported. And, though Dimon has said the prognosis for his throat cancer is "excellent" and the illness is "curable," his absence from the company for eight weeks to undergo treatment is raising questions over who is ready to take over from him, if necessary.
The board will find out over the next few weeks if the treatment will lead to his return to his duties at the bank or result in a leave of absence and a change in assignment, Deborah Cornwall, managing director at leadership and governance consultancy Corlund Group told the Journal.
A person familiar with the bank's plan told the Journal that Gordon Smith, head of the bank's retail operations, and Mary Callahan Erdoes, head of its asset-management division, are leading candidates to step up to a bigger role if the bank needs to look for a new leader.
Other candidates suitable for a long-term replacement include chief operating officer Matt Zames; head of commercial banking Doug Petno; corporate and investment banking head Daniel Pinto; chief financial officer Marianne Lake; and, the bank's chief risk officer Ashley Bacon, the report said, citing a source.
There have been calls in the past to separate the roles of CEO and chairman at JPMorgan after the bank posted a $6 billion trading loss in 2012. The proposal, which was unsuccessful at that time, could be now renewed.
Janet Tavakoli, president of Tavakoli Structured Finance, said in a note: "Given the financial crisis and best practices for corporate governance, it's remarkable that a bank of the size and systemic importance of JPMorgan finds itself in a position of having one man as both chairman and CEO. Jamie Dimon's recent news highlights the risk in that folly," according to the Journal.
Dimon recently announced that he plans to continue as the bank's chairman and CEO for another five years.
© Copyright IBTimes 2023. All rights reserved.