In Japan, Kobo E-Reader Takes On Paper Books -- And Amazon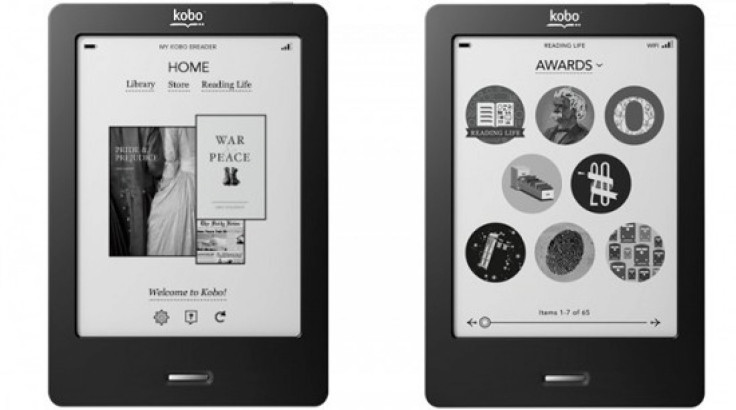 The standard gripe among old-media romantics these days is that nobody reads real books anymore, but perhaps those folks just haven't been to Japan.
Despite the Land of the Rising Sun's avowed tech-loving ethos, Japanese consumers have been slow to jump on the e-book bandwagon embraced by Europe and the United States, where Amazon's (Nasdaq: AMZN) Kindle has permeated every bus, train and subway on both continents. Japan, conversely, stands as an oasis of ink and paper -- a place where, against all odds, people still overwhelmingly prefer traditional books.
But they may not prefer them for long.
The Tokyo-based e-commerce giant Rakuten (4755: JASDAQ) introduced its Kobo Touch e-reader on Thursday, and early reports suggest that the device is already a hit. The Kobo jumped almost instantly to the top spot on Rakuten's website of more than 100,000,000 products since it became available for pre-order on July 2. Kobo CEO Mike Serbinis said in a statement that the company was thrilled to see this response from the Japanese people.
Other electronics companies have tried amid little fanfare to ignite an e-book boom in the world's second-largest publishing market. Sony (NYSE: ADR), whose LIBRIe electronic reading device practically kicked off the e-book industry in 2004, has been unable to create much interest, even on its home turf.
But Rakuten, Japan's largest online retailer, might just have a bigger incentive. The company has long wanted to take on its digital arch nemesis, Amazon, whose seemingly ubiquitous Kindle has yet to be made available for Japanese consumers. In November 2011, Rakuten purchased Kobo Inc., an e-reader manufacturer based in Toronto, for $315 million. The purchase was made as Amazon struggled to bring its Kindle to Japan. The Seattle-based company first announced its plans for a Japanese invasion in 2009, but its reputation as an insidious destroyer of traditional media has made negotiations with Japanese publishers tenuous. Many publishers are reluctant to provide content to Amazon over fears it that it will sell their products at steep discounts.
With the arrival of the Kobo Touch, however, Amazon's Japanese debut -- whenever it happens -- may be too little, too late. The Kobo Touch uses the EPUB 3.0 format, the industry standard, which supports Japanese-language layout and vertical text and ruby characters. It also supports Manga titles, which have already proven popular on cellphones younger Japanese consumers have
At Tokyo's E-Book Expo earlier this month, Rakuten CEO Hiroshi Mikitani touted his soon-to-be-released Kobo Touch by passing out T-shirts inscribed with the words, Datou Amazon or Destroy Amazon. Some publishers at the expo applauded Mikitani's message. Still reluctant to do business with the notorious American giant, they are hopeful that the inevitable foray into e-publishing doesn't have to involve selling out.
That may not bode well for the future of paper books in Japan, but at least its book industry will live to see the next chapter.
© Copyright IBTimes 2023. All rights reserved.