Japan Not Welcome In South China Sea, But US Forces Can Patrol Region, China Says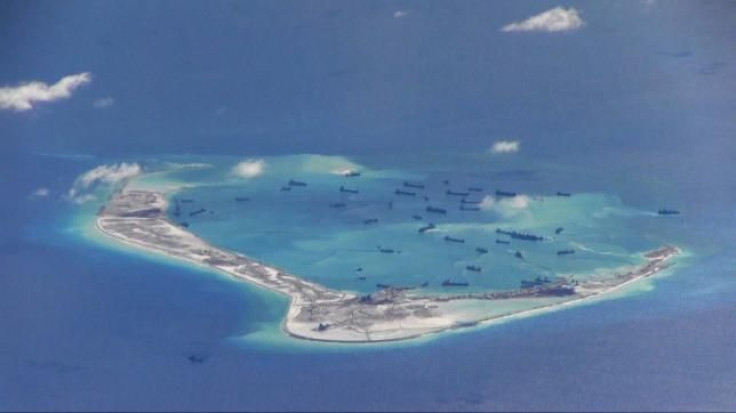 Japanese sea patrols in the South China Sea are unacceptable, but U.S. patrols there will be tolerated, a prominent Chinese general declared, according to a new NBC news report. The ongoing military dispute between China and Japan that will change the strategic make-up of the region centers on territorial claims over a group of islands that could have huge economic potential.
While Japan was not claiming ownership of the Spratly or the Parcel Islands, also referred to by China as the Nansha and Xinsha islands, respectively, Tokyo is concerned about the Chinese Navy's increased presence in the region and its growing influence as maritime force. Beijing hopes to exert greater control of the South China Sea by building fake islands that already accommodate military outposts and heavy weapons, according to the Pentagon.
"As for the Japanese military presence, it is very difficult for the Chinese people and the Chinese government to accept it," said Major General Zhu Chenghu, a professor of strategic studies at China's National Defense University, according to the NBC report. "The United States used to have military bases in Southeast Asia, like in the Philippines and even in Vietnam, and they have military cooperation with Singapore, so American military presence in the South China Sea is acceptable to China."
Zhu's claim that the U.S. is welcome to patrol the region may come as a surprise to many, as the general is known for his hawkish views towards Washington, and because the Obama administration is continuing its political and military pivot towards Asia.
Overall ownership of the island group -- especially the Spratly Islands, which is located in an area that is surrounded by Malaysia, Philippines, Malaysia, Vietnam, Brunei and Taiwan, who all are making claims for the island group -- would significantly increase China's strategic territorial waters and economic opportunities. It's thought that the area has significant oil deposits.
A U.S. State Department official said Friday said that China's pursuit of the territory in the South China Sea was the equivalent of Russia's attempts to take Donbas in east Ukraine away from Kiev.
© Copyright IBTimes 2023. All rights reserved.
FOLLOW MORE IBT NEWS ON THE BELOW CHANNELS