Japan Throws Away Millions Of COVID-19 Vaccines Because Of This Oversight
KEY POINTS
Japan may throw away millions of Pfizer's vaccine doses
The country is experiencing a shortage of the special syringe needed to extract the sixth dose
Japanese health officials can now only vaccinate 60 million people from the initial 72 million
Japan is set to throw away millions of coronavirus vaccines due to a shortage of low dead space syringes needed to extract a sixth dose from each vial.
As a result, millions of people in the country will not receive Pfizer/BioNTech's COVID-19 vaccine, Kyodo News reported Tuesday.
Pfizer/BioNTech's COVID-19 vaccine comes in vials containing six doses each, enough to inoculate three people. However, extracting the final dose requires a low dead space syringe. Since there aren't enough of these, Japanese health offices can only extract five doses per vial.
"The syringes used in Japan can only draw five doses. We will use all the syringes we have that can draw six doses, but it will, of course, not be enough as more shots are administered," Japanese Health Minister Norihisa Tamura said.
In January, Japan announced that it had secured 144 million shots of the Pfizer vaccine, which is enough to inoculate over 72 million residents. However, the syringe shortage now means health officials can only vaccinate 60 million people.
The Japanese government is expected to begin vaccinating approximately 20,000 frontline health workers next week. The Health Ministry also will begin inoculating up to 36 million people aged 65 and above beginning in late March or early April.
"When we have confirmed the vaccine's efficacy and safety, we will start vaccination by the middle of next week," Prime Minister Yoshihide Suga told Channel News Asia.
Japanese residents between the ages of 16 and 59 are not expected to receive their vaccine shots until July.
Japan is currently studying the safety of the coronavirus vaccine from AstraZeneca, which filed a request for approval in January. Meanwhile, Moderna's COVID-19 vaccine is not expected to receive emergency use approval in the country until May.
The United States and European Union countries have also reported a shortage of low dead space syringes.
On Jan. 27, Sweden decided to withhold payments to Pfizer after it suspected that it was being overcharged for each vial. According to Swedish daily Dagens Nyheter, the deal between the government and Pfizer was based on five doses per vial.
However, Pfizer later realized that the final dose could be extracted using a special syringe. It then proceeded to update the cost.
"This is unacceptable," Richard Bergstrom, Sweden's vaccine coordinator, said. "If a country only has the ability to extract five doses, it has received fewer doses for the same price."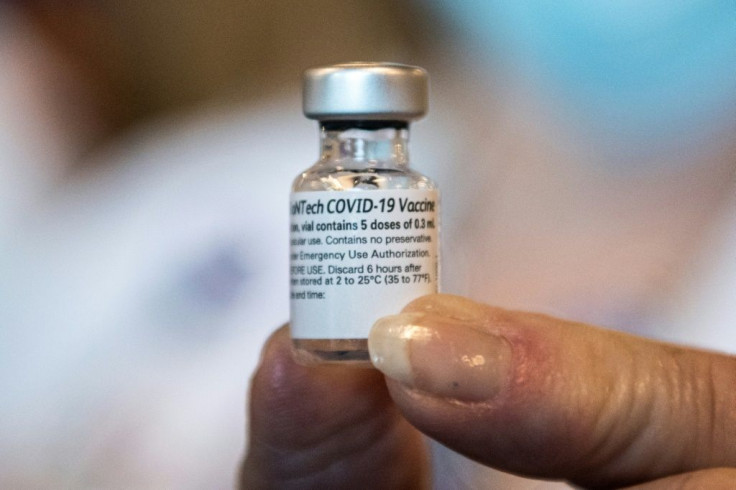 © Copyright IBTimes 2022. All rights reserved.
FOLLOW MORE IBT NEWS ON THE BELOW CHANNELS