Japan US Military Base Explosion: Multiple Blasts Reported At United States Army Facility In Sagamihara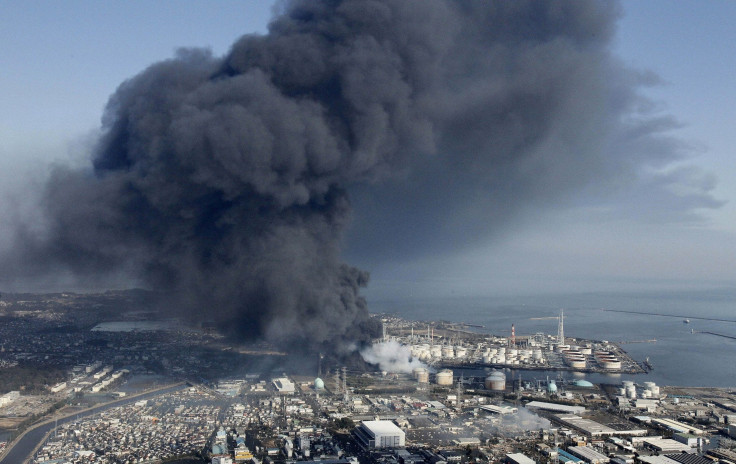 UPDATE, 2:46 p.m. EDT: Officials at the Pentagon said they were aware of reports of an explosion at a U.S. military base in Sagamihara, Japan, but said they could not confirm the blast occurred on the base. "We're aware of the report, but we don't have confirmation that the explosion occurred on the base," Pentagon spokesman U.S. Navy Commander Bill Urban said, according to Reuters.
Original story below.
Multiple explosions hit at an American military base in Japan, local media outlets reported Sunday. Early reports indicate a warehouse on the base remained burning as emergency vehicles responded to the blasts.
The explosions occurred at the Sagami General Depot, a U.S. Army base in Sagamihara, about 25 miles from Tokyo. Petroleum products and ammunition are stored at there, Fox News reported.
The city's fire department said the blasts occurred shortly before 1 a.m., local time, the Russian RT news network reported, citing Japanese news sources. More than 10 fire trucks were dispatched to the site, and a helicopter reportedly was heard circling above.
Videos and photos were shared on social media showing the site of the explosion on fire with smoke rising. Several blasts are audible in the videos. No injuries have yet been reported and the residents in nearby areas have not been evacuated.
"I was asleep, and at first thought it might have been the roar of thunder, but then there was a sequence of explosions for 10, maybe 15 minutes. A pillar of orange rose to the skies, and the air was filled with the smell of gunpowder," a witness said, according to RT.
The site, surrounded by an urban area, houses the 35th Combat Sustainment Support Battalion, as well as logistical and medical departments for the U.S. military in the region. Underused in recent years, the base has been the subject of negotiations, and the U.S. plans eventually to return most of the territory.
Three explosions were reported on the base in April in what police said they believed was an attack carried out by a left-wing Japanese extremist group, the Wall Street Journal reported.
The official cause of the explosion Sunday remains unknown.
© Copyright IBTimes 2023. All rights reserved.