Japanese Submarine Soryu Damaged In Collision With Commercial Ship, 3 Crew Injured
KEY POINTS
Japan's defense minister said the submarine was on routine training
The submarine spotted the ship but was unable to avoid it in time
Ship involved in collision reportedly the bulk carrier Ocean Artemis; it sustained no damage
A Japanese navy submarine collided with a commercial vessel in the Pacific Ocean off the main island of Shikoku on Monday, injuring three crew members. Japan's Maritime Self-Defense Force submarine Soryu reportedly sustained damage to its mast from the collision.
Soryu is the first in its class of Japanese diesel electric-powered submarines and entered service in 2009. It has a displacement of 2,950 tons.
Japan's Defense Ministry said that the submarine's antenna mast and other upper parts were damaged, but it was still able to continue sailing, Kyodo News reported.
The submarine was on routine training and it saw the commercial vessel through its periscope but was unable to avoid it in time, Defense Minister Nobuo Kishi told the publication.
The Japanese government and navy are yet to confirm the identity of the commercial ship, but The Associated Press cited NHK public television as saying that it was the Hong Kong-registered bulk carrier Ocean Artemis. International Business Times could not independently verify the information.
Kishi also said that the commercial vessel told Japanese coastguard officials it sustained no damage, AP reported.
The Japanese coast guard said it will open an investigation and Japan's Transport Safety Board has already launched a probe. There was a three and a half hours delay in reporting the incident because of the damage to the submarine's communications system, The Drive reported. It said the submarine suffered a total loss of communication and had to navigate to a location from where the crew could use their mobile phones to report the damage.
Japan's navy will operate 22 submarines by next year, when the third Soryu class boat that is undergoing sea trials is expected to enter service.
Collisions between submarines and other ships are not common but have happened before.
In 2016, a British nuclear submarine — HMS Ambush — was damaged after being involved in a "glancing collision" with a merchant vessel. Some external damage was reported, but no crew members were injured in the incident.
In 2001, the U.S. Navy's Los Angeles-class submarine USS Greeneville collided with the Ehime Maru, a Japanese-fishery high-school training ship about nine nautical miles south of Oahu, Hawaii. Nine people on board the training ship died in the accident. That collision too happened when the submarine was surfacing, usually considered one of the riskiest maneuvers for a submarine.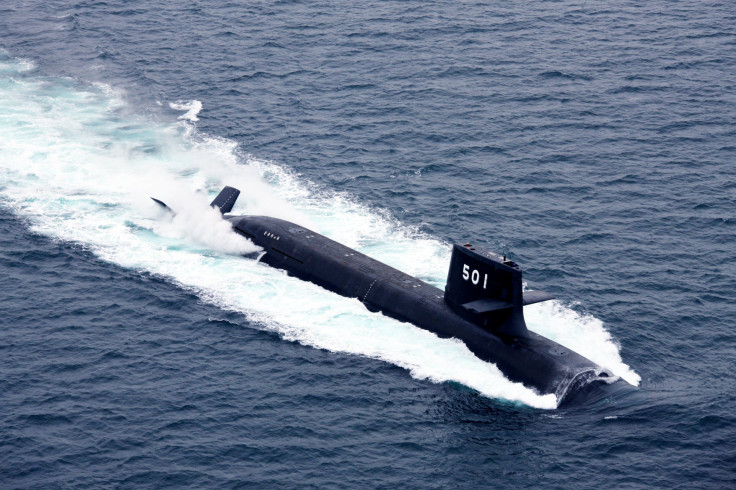 © Copyright IBTimes 2023. All rights reserved.