Japan's Economy: Preview Of July Inflation, Industrial Production and Sales Tax Hike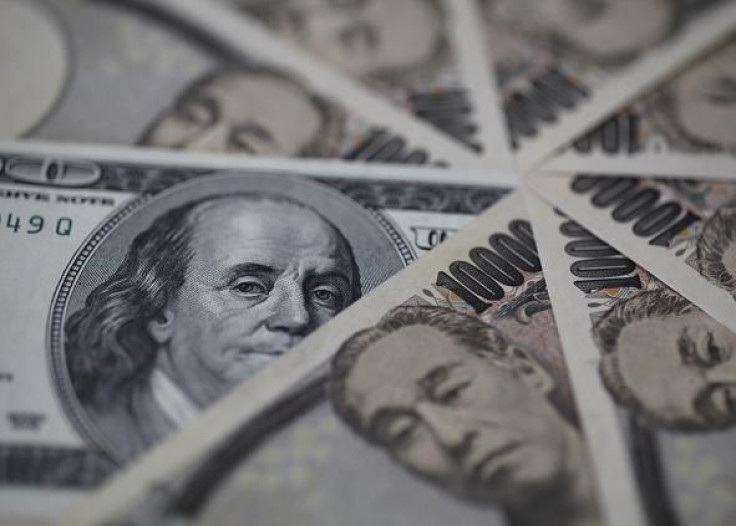 Has Prime Minister Shinzo Abe really found a magic bullet for Japan's woes? Maybe not.
While recent data have been relatively positive, in economics, things aren't often what they seem. But it's also worth noting that we are still in the early days of Abe's program (he just took office at the end of 2012), so time will tell.
Japan's core inflation rate, which excludes volatile fresh food prices but includes fuel costs, is expected to have hit its highest in nearly five years in July and factory output is seen rebounding, according to analysts polled by Thomson Reuters. Both reports are due out Thursday night (New York time).
The nationwide core consumer price index is forecast to have risen 0.6 percent in July from a year earlier. That would follow a 0.4 percent increase in June and mark the biggest increase since a 1.0 percent gain in November 2008.
However, economists at Barclays still expect inflation of only 1.1 percent in the first quarter of 2015 -- short of the Bank of Japan's "2 percent in two years" target for the overall CPI set in April.
Meanwhile, Thursday's report should show that industrial production rose 3.7 percent in July, following a 3.1 percent decline in June, the polled showed. Other hard data include July retail sales (Wednesday) and unemployment rate (Thursday), which is projected to remain at 3.9 percent in July.
The Wrong Kind Of Inflation
Some analysts raised concerns about the details of the inflation data. It has come to their attention that although Japan is getting higher inflation as planned, it is the wrong sort of inflation -- the rise has been driven mostly by gasoline and electricity prices. And higher energy costs will raise business costs and eat into consumers' real incomes.
"The recent upturn in inflation should not be credited to Abenomics, at least not entirely," Tim Quinlan of Wells Fargo Securities said in a note.
After 15 years in which deflation was the over-arching price dynamic, Japan's central bank rolled out a sweeping new set of monetary policy tools to more than double the monetary base in the span of two years with the stated goal of lifting the CPI inflation rate to 2.0 percent.
In July, Japan's monetary base expanded 38 percent from a year earlier to 170.39 trillion yen ($1.73 trillion), marking a record high for the fifth straight month. The BoJ said it will continue to inject money into the financial system under its Quantitative and Qualitative Monetary Policy Easing program, or QQE, for short.
"While we think the goal is laudable, we suspect in the final measure it may be difficult for the BoJ to pull off," Quinlan said.
Japan's ultra-easy monetary policy successfully drove down the yen. But a weaker yen is a double-edged sword.
It helped Japan's exports jump in July from a year earlier at the fastest pace in almost three years, but at the same time, also pushed up the import bills by the most in three years. The key driver for higher inflation not just over the past few months, but over the past year, has been the higher cost for energy, specifically fuel, light and water.
Almost all of Japan's nuclear reactors have remained idle since the tragic Fukushima disaster in March 2011, putting extra pressure on the energy import bill.
A few reactors are back up and running, but domestic sentiment has certainly become very hostile toward nuclear-generated power. The result of this in terms of inflation is that Japan is importing a lot more liquid natural gas and paying a lot more for it.
In most parts of the world, natural gas prices are much lower today than they were at cycle peaks in 2005 and 2008, but in Japan imported natural gas prices are at an all-time high, according to Quinlan.

Tax Hike
The biggest immediate problem for Abe is whether this week's slew of data for July could strengthen the case for the government to go ahead with a scheduled two-stage hike in the sales tax from next year. The sales tax hike -- from 5 percent to 8 percent next April and to 10 percent in October 2015 – is designed to show markets that Tokyo is serious about tackling Japan's burgeoning public debt, currently 240 percent of gross domestic product.
Opponents of the hike say increasing the tax now would kill the positive momentum of an economy that has just started to recover. Preliminary data issued earlier this month showed Japan's economy grew an annualized 2.6 percent in the second quarter. That's the third straight quarter of expansion, but still slower than the 3.6 percent expected.
The government will hold meetings about the tax hikes with executives and academics through this week. Abe is expected to make a decision before an APEC summit on Oct. 7. Officials have flagged revised April-June GDP data, due on Sept. 9, as key in reaching the decision.
© Copyright IBTimes 2023. All rights reserved.