Japan's 'Space Force' To Protect Satellites In Orbit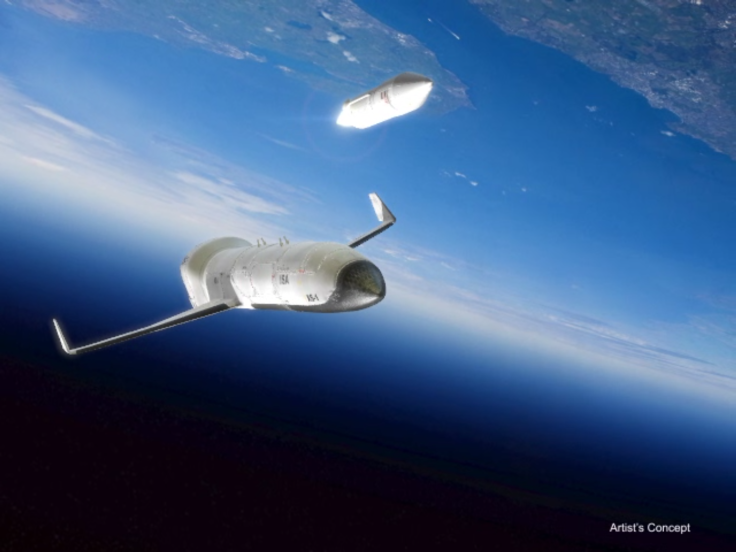 Japan will add a new division to its military or Self-Defense Forces in 2019, to protect equipment in orbit from space debris as well as other attacks, a source familiar with Japan-U.S. relations said, according to a report by the South China Morning Post.
Japan revised a law regarding its non-military activities in space in 2008, allowing the creation of a "space force," which will initially be responsible for monitoring dangerous debris floating within close vicinity of the Earth, as well as protect satellites from collisions or attacks, according to the report, which added that the U.S. has been informed of the development by the Japanese Defense Ministry. There are around 3,000 fragments of space debris currently at risk of smashing into reconnaissance or communication satellites around the Earth.
Japan will assist the U.S. military with the information it obtains through this program, and looks to strengthen bilateral cooperation in space, or the "fourth battlefield," the report said.
The "fourth force" will initially use radar and telescope facilities in the Okayama prefecture that the defense ministry acquired from the Japan Space Forum, which also owns the Spaceguard Center radar facility in Kagamino and a telescope facility in Ihara.
Units from Japan's Air Self-Defense Force are currently being considered by the defense ministry to make up parts of the new space force. And, the Japanese ministries of defense, education, culture, sports, science and technology, along with the Japan Aerospace Exploration Agency, or JAXA, will jointly acquire the radar and telescope facilities from the Japan Space Forum, a Tokyo-based think tank that coordinates aerospace-related activities among government, industry and academia.
Japan and the U.S. have reportedly been working on a space force since 2007, when China tested its satellite destruction capabilities by launching a missile against one of its own satellites and destroyed it.
In May, at a space development cooperation meeting held in Washington, the Japanese and U.S. governments agreed to increase cooperation in using satellites for monitoring space debris, marine surveillance, and to protect one another's space operations. Japan also pledged to share information acquired by JAXA with the U.S. Strategic Command.
© Copyright IBTimes 2023. All rights reserved.