Jerusalem Synagogue Attack: Violence Continues After Israeli Troops Try To Demolish Abu Jamal House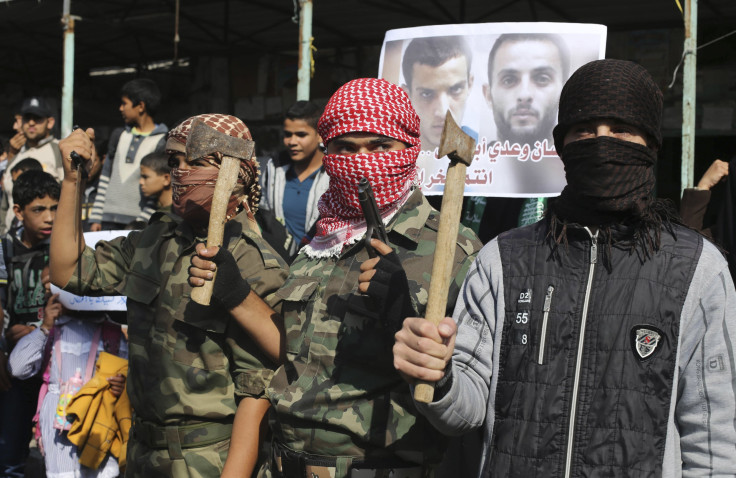 Jerusalem and the occupied West Bank have witnessed a rise in violent clashes late Tuesday night since five Israelis were killed by two Palestinian attackers inside a synagogue during morning prayers earlier that day, Al Jazeera reported Wednesday. The latest attack was the deadliest one in Jerusalem since eight seminary students were killed in March 2008.
Israeli troops were attacked and thwarted by angry Palestinians as they headed to the East Jerusalem neighborhood of Jabal-al Mukaber to demolish the house of the two Palestinians -- Ghassan Abu Jamal and Oday Abu Jamal -- who are suspected to have carried out the attacks. At least 10 Palestinians were injured in street battles near al-Ram, a Palestinian town northeast of Jerusalem, while nearly 25 others were wounded in Sur Baher, south of Jerusalem, sources told Al Jazeera.
Israeli settlers also reportedly attacked a school in the village of Urif, south of Nablus, which lies in northern West Bank, while violence continued in occupied West Bank. Police fired tear gas at residents who threw rocks at officials as they made a number of arrests, Al Jazeera reported, while some Palestinians had to be rushed to hospitals after being hit by tear gas. Cars belonging to Palestinians were also reportedly targeted by angry Israeli settlers in the Hebron area, south of West Bank.
Three of those killed in the attack held dual U.S.-Israeli citizenship while another was a British-Israeli national. The FBI will launch an investigation into the attack, an American law enforcement official said.
The Israeli foreign ministry had revealed that eight people were wounded in the synagogue attack before both the assailants were shot dead by police at the scene. Israeli police said that the assailants were armed with a gun, knives and axes. Ten members of the Abu Jamal family were reportedly arrested on Tuesday.
U.S. Secretary of State John Kerry called the attack on the synagogue an act of "pure terror" while Israeli Prime Minister Benjamin Netanyahu promised to avenge the killings.
"As a nation we will settle the score with every terrorist and their dispatchers, and we have proved we will do so, but no one may take the law into their own hands, even if spirits are riled and blood is boiling," Netanyahu reportedly said. He also blamed Palestinian President Mahmoud Abbas for inciting the attacks.
Abbas reportedly condemned "the killing of all civilians by any party, as well as the attack in a synagogue in West Jerusalem," and added, in a statement: "We condemn all acts of violence from all sources, and demand an end to the invasions of Al-Aqsa Mosque, the provocations of settlers, and the incitement by some ministers in the Israeli government."
© Copyright IBTimes 2023. All rights reserved.