Jihadi John Identified: Families Of Slain Hostages React To Militant's Unmasking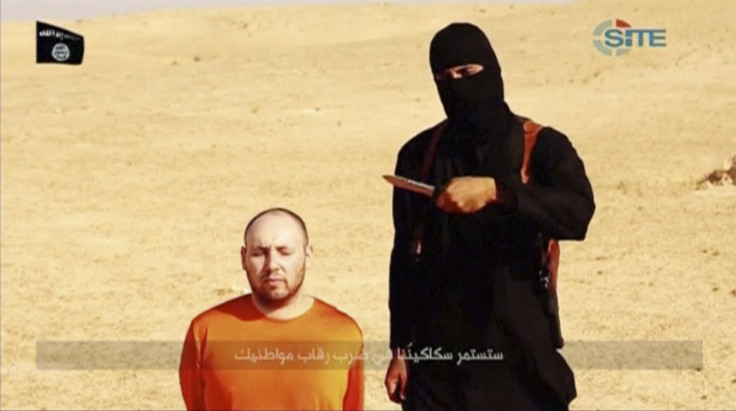 Relatives of Western hostages killed by the Islamic State group militant "Jihadi John" -- whose identity was made public Thursday -- have spoken out about what they would like to see happen to their relatives' killer.
The militant seen in several videos released by ISIS showing the killing of hostages was identified by The Washington Post and BBC as Mohammed Emwazi, a Kuwait-born Londoner.
The man believed to be Emwazi has featured in videos in which he was seen beheading American journalists James Foley and Steven Sotloff, and British hostages David Haines and Alan Henning.
In addition, "Jihadi John" appeared in a videos threatening to kill Japanese journalists Haruna Yukawa and Kenji Goto, who were subsequently beheaded by the group; was pictured standing over the severed head of American Peter Kassig; and was filmed participating in the beheadings of 21 Syrian government soldiers, along with other militants.
The reactions of relatives of some of the slain hostages have ranged from hoping to see the militant prosecuted and jailed, to others simply wishing him dead.
"The Sotloff family was informed of John's identity. This is one step on a long road to bringing him to justice," said Barak Barfi, the Sotloff family's spokesman, in a statement cited by the Telegraph.
"If indeed Mohammed Emwazi is the man who executed Steve, the Sotloffs have full faith that the American intelligence community and law enforcement agencies will apprehend him.
"They look forward to the day that John will be prosecuted and convicted for the crime of executing Steve.
"That is how American justice is served and that is why this nation will prevail over the evil forces that seek to deny us our way of life."
Barfi added: "We want to sit in a courtroom, watch him sentenced and see him sent to a super-max prison."
Bethany Haines, the daughter of murdered British aid worker David Haines described the identification of "Jihadi John" as "a good step," but added, in an interview with ITV News: "I think all the families will feel closure and relief once there's a bullet between his eyes."
Dragana Haines, David Haines' widow, told the BBC that she hopes he is taken alive.
"That's the only moral satisfaction for the families of all the people that he murdered, because if he gets killed in the action, to put it that way, it will be an honorable death for him and that is the last thing I would actually want for someone like him.
"I think he needs to be put to justice, but not in that way."
Emwazi's family however, do not believe that he is "Jihadi John" according to Cage UK, an advocacy group founded by former Guantanamo detainee Moazzam Begg, which had been in contact with Emwazi for two years up to 2012.
"When I told the family, 'Do you think your son is Jihadi John?' they were in utter, utter shock. They had no idea these two people could be the same," Asim Qureshi, the organization's research director, said, according to The Wall Street Journal.
© Copyright IBTimes 2023. All rights reserved.