Who Is Mohammed Emwazi? CAGE Advocacy Group Defends 'Jihadi John,' Stirs Controversy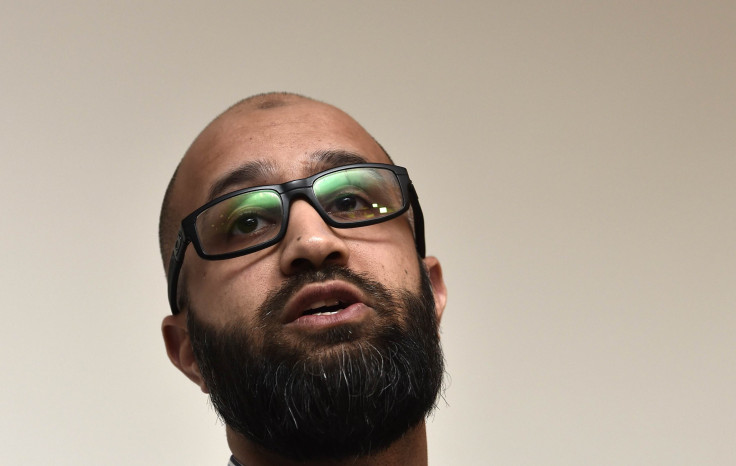 A London-based advocacy group that assists "communities impacted by the War on Terror" stirred controversy in the United Kingdom Thursday for its statements on Mohammed Emwazi, a British-Kuwaiti man identified as "Jihadi John," a prominent member of the Islamic State group. The group, called CAGE, blamed British intelligence for pushing Emwazi to radicalization. It also called Emwazi a "beautiful young man." The 26-year-old appeared to behead a number of the Islamic State group's Western prisoners on camera earlier this year.
CAGE was founded by Moazzam Begg, a controversial former Guantanamo Bay inmate who admitted to training as a militant in Pakistan in the early 2000s. Begg was rearrested in 2014 for allegedly supporting terror groups in Syria, but was released. He founded CAGE to bring visibility to those still detained in Guantanamo Bay Detention Center. CAGE's website says the group works with individuals who face "abuse and mistreatment," and petitions governments to curb its policies developed as part of the War on Terror.
CAGE had extensive contact with Emwazi as early as June 2010, when Emwazi emailed Asim Qureshi, a Research Director at CAGE to tell him about the harsh treatment and overbearing surveillance he reportedly suffered under at the hands of British intelligence starting in 2009, when they began accusing Emwazi of seeking to join al-Shabab in Somalia. A number of those emails can be found in Emwazi's "case file," with CAGE.
British MI5 intelligence officers at one point asked Emwazi to work as an informant for them, but he refused, according to CAGE. Emwazi told CAGE that the officers replied to his refusal with a threat that "you're going to have a lot of trouble... You're going to be known... you're going to be followed... life will be harder for you."
Over the next three years Emwazi was reportedly detained a number of travel points in the U.K. and abroad. By 2012, CAGE contends that Emwazi was turned from a regular Briton to a radicalized Islamist willing to leave his family and job to join the Islamic State group in Syria. CAGE last had contact with Emwazi in Jan. 2012, after he was refused entry to Kuwait for the third time.
"…it became apparent that the reason for Mohammed's rejection [from entering Kuwait] came as a result of the U.K. Intelligence informing the Kuwaiti Intelligence not to let him enter the land. That is why Mohammed lost his job and another marriage," CAGE's website read.
The group held a press conference on Thursday to discuss Emwazi and their position on his radicalization, but a handful of controversial tweets by the group had already angered social media users.
If Emwazi is confirmed to be Jihadi John, "then the questions shouldn't be about Jihadi John but they should be about what role our security services in completely alienating people in this society in this country and turning them away from being able to find solutions to the problems they have," said CAGE's Qureshi, in a video posted to the group's YouTube account on Thursday. Qureshi also questioned if Jihadi John is actually Emwazi or if his identification is false.
Many on Twitter responded angrily.
© Copyright IBTimes 2023. All rights reserved.
FOLLOW MORE IBT NEWS ON THE BELOW CHANNELS