Jo Cox Update: Suspect Thomas Mair Faces Arraignment Hearing Saturday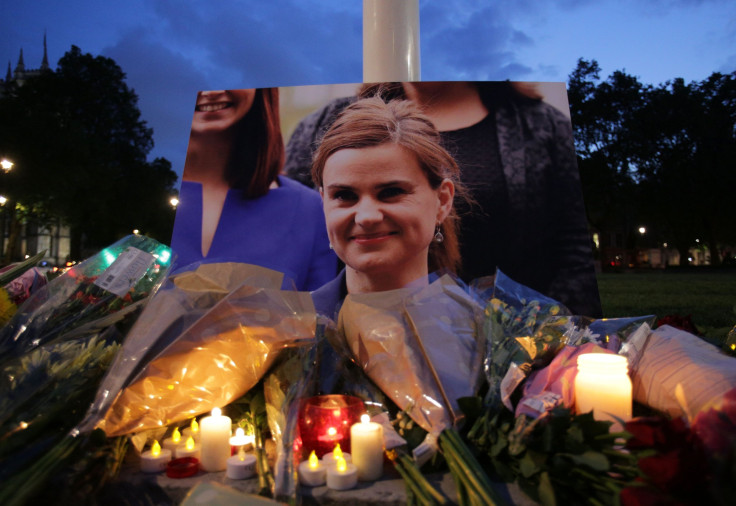 UPDATE: 6:22 a.m. EDT — The man charged with murder in the death of lawmaker Jo Cox called himself "death to traitors, freedom for Britain" when the clerk at London's Westminster Magistrates Court asked his name Saturday.
Thomas Mair appeared in court following the attack that shook Britain ahead of the June 23 referendum on European Union membership. Mair said the same words again, when the question was repeated. This was his only comment during Saturday's 15-minute hearing.
Original story:
The man accused of fatally stabbing and shooting liberal British lawmaker Jo Cox will face a judge Satursday, according to local police.
Thomas Mair, 52, will appear at a magistrate's court in London after being arrested for allegedly slaying Cox as she was going to a meeting with her constituents.
"We have now charged a man with murder, grievous bodily harm, possession of a firearm with intent to commit an indictable offence and possession of an offensive weapon," the West Yorkshire police said in a statement early Saturday local time, referring to Mair.
The killing on Thursday came a week before Britain's referendum on whether to stay in the European Union. The slaying has a political dimension because Mair has reported ties to right-wing extremists and allegedly shouted "Britain First!," as he shot Cox three times, once in the head, and stabbed her repeatedly before being captured by authorities. Cox had been campaigning on behalf of the effort to "remain" in the EU and was an advocate for immigrants and native-born British Muslims.
The police said Mair also stabbed a 77-year-old man who had come to Cox's aid during the attack. They also said they were "aware" of reports that Mair has a history of mental illness and right-wing leanings and were pursuing those lines of enquiry.
© Copyright IBTimes 2023. All rights reserved.