Joe Paterno Contacts Criminal Defense Lawyer: Report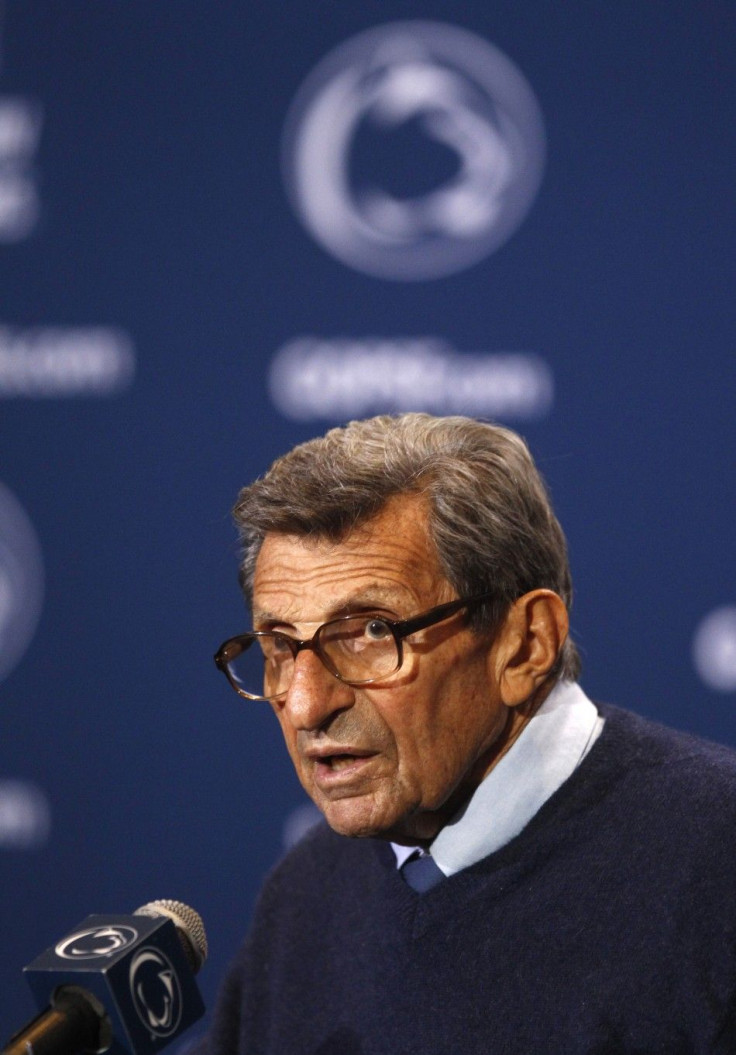 A day after being fired, Penn State football coach Joe Paterno has contacted a top Washington criminal defense lawyer to represent him in the sex assault scandal, NBC News reported Thursday night.
Paterno's son Scott denied the claim, posting on Twitter: To be clear, no lawyer has been retained. Not sure where that report originated. Paterno's spokesman also insists that no lawyer has been retained, according to CBS News
NBC, however, claims that a source said that renowned criminal defense lawyer, J. Sedgwick Sollers, has been contacted by Paterno's advisers. Sollers represented former President George H.W. Bush in the 1980s Iran-contra affair.
Sollers has not yet met with Paterno, and a formal retainer has not been signed.
Officials say Paterno is seen as a cooperative witness in the case and should not be facing any criminal charges.
However, Penn State's board of trustees fired him alongside University President Graham Spanier late Wednesday. The revered coach reportedly said he regretted not doing more after learning about allegations against former defensive coordinator Jerry Sandusky.
Related Article: Sandusky Grand Jury Report Details How Victims Were Chosen, Abused
Related Article: Penn State Coach Joe Paterno Removed, Effective Immediately
© Copyright IBTimes 2023. All rights reserved.