Joel Osteen's Concert Turns Into Rick Perry's Political Prayer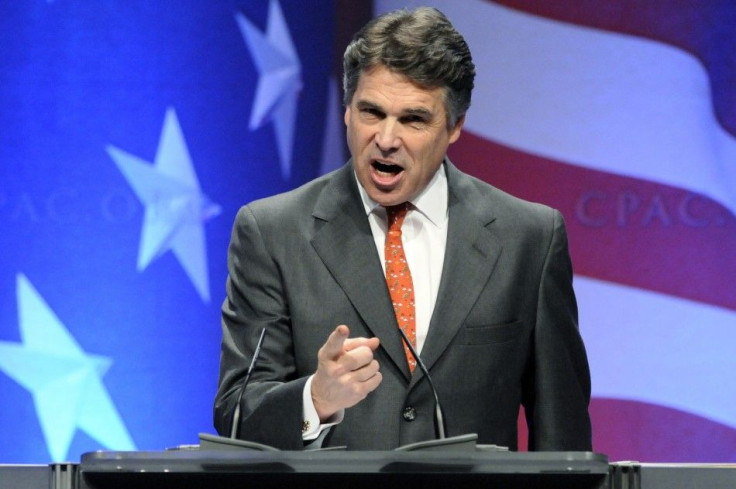 On Hiroshima Bombing anniversary, televangelist Joel Osteen's concert in Houston on Saturday brought together as usual millions of people around the world to watch his music concert which went off live with Texas Governor Rick Perry scripture from the Book of Joel and Book of Isaiah. Not a word of repentence for the tragedy on Aug. 6, 1945 came up during the concert but certainly a word of general repentence prevailed throughout the event.
"Father, our heart breaks for America. We see discord at home. We see fear in the marketplace. We see anger in the halls of government. As a nation, we have forgotten who made us," Guv. Perry pondered reflecting the nation's mood over the dwindling economy.
The concert, held at Reliant Stadium, saw more than 30,000 people though his weekly congregations usually attract more than 40,000 at Osteen's Lakewood Church nearby. The senior pastor of Lakewood Church in Houston, Texas has more than seven million broadcast media viewers weekly in over 100 nations.
Though Perry proposed that all other governors should join him at the stadium to pray for the nation, the appeal met with a lukewarm response, except Republican Sam Brownback of Kansas who briefly spoke and stated to God, "America needs you."
Perry, however, made the event reflect his desire for a nation-wide prayer. "With the economy in trouble, communities in crisis and people adrift in a sea of moral relativism, we need God's help. That's why I am calling Americans to pray and fast, like Jesus did," he said.
This one night only event, in partnership with Media Connect Partners, went live with online streaming and involving social media..
"We're excited about our partnership with Joel Osteen Ministries to produce this event for Joel," says Brian Boyd, CEO of Media Connect Partners, seeking due recognition at the event apart from Perry. "Social media is the perfect medium to express Joel's message and reach a new audience."
The America's Night of Hope event lasted for more than 4 hours, two hours more than expected and was filled with worship music, encouragment from Victoria Osteen, a special testimony from Dodie Osteen, and an inspiring message from Joel Osteen. It was streamed live to the Internet on americasnightofhope.com/Pages/AmericasNightOfHope.aspx.
"This event is perfect for our LiveConnect product," says Boyd. "The combination of live video streaming, chat, and social media produces great results."
But the event had its detractors in the Anti-Defamation League and the American Civil Liberties Union who blamed that only Christian leaders were invited to the stage and that it forays a religious undercurrent in the nation's politics. They reminded that Governor Perry tried to blend affairs of church and state in April when he asked Texans to pray to end a prolonged drought.
Himself a potential Republican presidential candidate, Perry tried to deflect criticism by praying for President Barack Obama too when he asked God to keep the president's family out of harm's way. "He is a wise, wise God, and he's wise enough to not be affiliated with any political party," he noted.
Other critics attacked the gathering, citing participation in financing the event from the controversial American Family Association of Tupelo, Miss.
© Copyright IBTimes 2022. All rights reserved.
FOLLOW MORE IBT NEWS ON THE BELOW CHANNELS