John Boehner Legacy: House Speaker Resignation, Harry Reid Retirement Could Make Partisan Divide Worse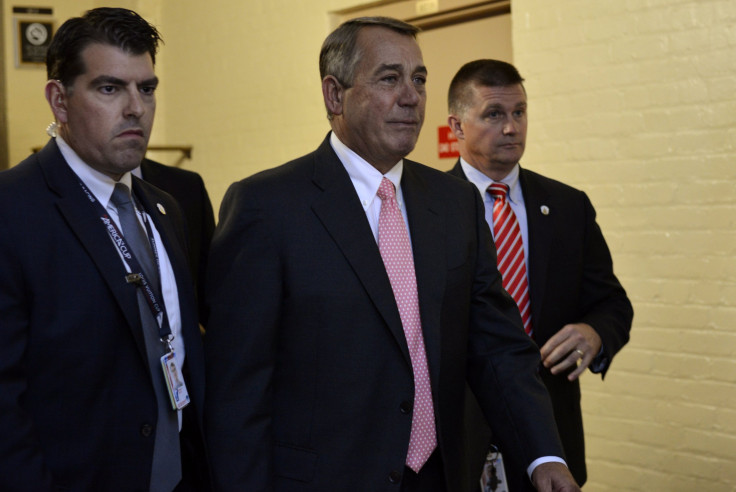 House Speaker John Boehner's resignation Friday morning after pressure from conservatives in his party could be a signal of worse to come in Congress. With Boehner stepping down next month, the speaker's successor will likely have a significant effect on whether House Republicans can unite to pass legislation, and on the ideological bent of the conference.
Boehner of Ohio, who has served in the House of Representatives since 1991, has struggled in his role as speaker due to his party's increasing conservatism. In recent days, Boehner has worked to find a solution that would avoid a government shutdown and found resistance within his party. A number of House conservatives said they would not vote for a continuing resolution budget bill unless it defunds Planned Parenthood because of its abortion services.
"In the short term, [Boehner's resignation] allows him to get a quick and easy passage of the CR [continuing resolution to keep the government running] more than it would in the past," said Joshua Huder, a senior fellow at the Government Affairs Institute at Georgetown University in Washington. "He will avoid a short-term shutdown and hand this off to the next guy."
Many expect the next speaker to be Kevin McCarthy of California, the current House majority leader. McCarthy is considered more conservative than Boehner, so he is likely to be favored by the growing group of right-wing Republicans in the House.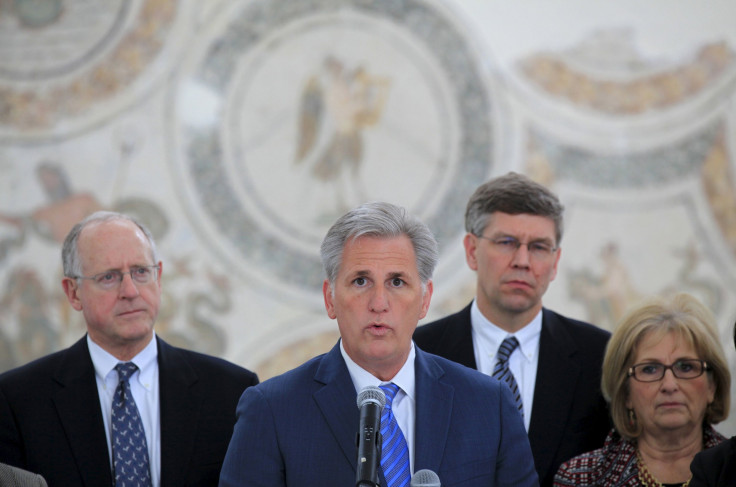 "It's not good for the House of Representatives if you want things to work. I think it's going to get more partisan with McCarthy or whoever is there," said James Thurber, a professor of government at American University in Washington. "There's going to be more turmoil."
For some political observers, the situation in the House looks bleak regardless of who takes over for Boehner. "The real problem they face is even if the Republicans in the House can remain cohesive and put forth more conservative issues, there's no way to get that stuff through the Senate," said Bruce Oppenheimer, a professor of political science at Vanderbilt University in Tennessee. "That problem doesn't go away."
Senate Minority Leader Harry Reid, D-Nev., blamed Boehner's looming resignation on what he described as the House Republicans' inability to compromise.
The Nevada senator is also leaving Congress, although under very different circumstances. He is not seeking re-election and will retire at the end of 2016, and Sen. Chuck Schumer, D-N.Y., is expected to take over the role, which would mean a largely seamless transition.
Boehner issued a statement Friday acknowledging the struggles he has faced. But he also said he was proud of what the Republican majority has accomplished under his tenure.
"My first job as speaker is to protect the institution," Boehner said. He reminded reporters that he had wanted to step down at the end of last year and said he had been thinking about stepping down this year for a while. Boehner put the focus on strengthening the House, saying he decided to resign Friday because the "turmoil" among the Republican leadership would damage the institution.
President Barack Obama praised Boehner as "a good man" and "a patriot" in an earlier press conference with Chinese President Xi Jinping. "He has always conducted himself with courtesy and civility with me. He has kept his word when he made a commitment. He is somebody who has been gracious. Most importantly he's somebody who understands that in government and in governance you don't get 100 percent of what you want," Obama said.
While Boehner has had a tough job, his long tenure in the House gave him valuable knowledge of his colleagues and relationships that are important to meaningful negotiations, said Sarah Binder, a professor of political science at George Washington University and a senior fellow at the Brookings Institution in Washington.
"There's a certain institutional memory and ability to make deals that comes with repeated interactions across committees and across parties. The opportunity to build those relationships does matter in easing negotiations," Binder said. "That doesn't solve gridlock -- the parties still have to decide to come to the table, but knowing the other side can help."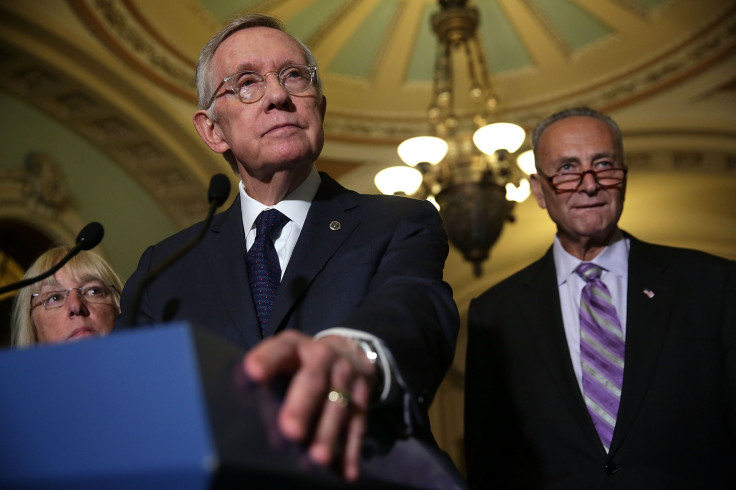 The departure of both Boehner and Reid marks the end of two long careers, and what Binder said may signal a trend for members of Congress serving shorter terms. "Congress remains populated by very old people, but it's a signal that folks that made careers as legislators, we're running out of them," she said.
Boehner served as chairman of the House Education and Workforce Committee before his term as speaker, and there he helped pass President George W. Bush's No Child Left Behind Act in 2001. He also distinguished himself early in his House career when he helped bring attention to the 1992 banking scandal that saw representatives overdrawing on their House checking accounts without the risk of punishment from the House bank. In more recent years he has clashed with his own party and in some cases failed them by not stopping Obama on issues such as healthcare reform.
"I think it's sad for the nation that Boehner is leaving," Thurber said. "He's a guy who, whether you were a Democrat or a Republican, he was willing to work with others. Our system is set up so you need to reach out, and he was criticized for it."
© Copyright IBTimes 2023. All rights reserved.