John Collins Not Expected To Make Atlanta Hawks' Opening Night Roster As Trade Looms
KEY POINTS
John Collins is expected to be traded during this NBA offseason
The Atlanta Hawks have explored trade scenarios in recent days
Collins is no longer a stranger to trade rumors at this point in his young career
The Atlanta Hawks are searching for solutions to their problems towards reaching greater heights, and one of those is to undergo another offseason of dealing with John Collins trade rumors.
Chris Kirschner of The Athletic reported that it grows ever likely that Collins will not remain in Atlanta as soon as the new season starts according to multiple sources that he spoke with who are near to the situation.
"Before the draft started, I reached out to someone close to Collins who said they felt 50-50 on the power forward remaining with the Hawks past Thursday night but that 'he won't be a Hawk past this summer,'" Kirschner wrote.
"The truth is no one across the league who I've spoken with believes Collins will be on the Hawks' opening night roster. The unfortunate reality is Collins and his family are left in limbo as they await what feels inevitable."
The Hawks struggled to improve on their fifth-seed finish in the 2020-21 season, even falling down the Eastern Conference standings to ninth.
Atlanta was fortunate enough to even make it into the playoffs after dealing with a neophyte Charlotte Hornets team and depleted Cleveland Cavaliers squad in the play-in tournament.
However, their run in the playoffs would come to an end after being dealt a gentleman's sweep by the Miami Heat in the first round.
The question now for the Hawks is who would be on the market for a potential double-double threat that can raise the floor talent of any title contender.
Shams Charania noted that the Sacramento Kings have inquired with Hawks general manager Monte McNair about the price for Collins, but the NBA insider did not reveal any details about a potential deal.
A conversation between the Hawks and San Antonio Spurs was discussed, with a deal centered around Collins and Dejounte Murray according to Jake Fischer of Bleacher Report.
However, it would take a "Jrue Holiday-like package" to pry Murray from the Spurs.
The Hawks have multiple solutions to their problems, but it may take them more than a Collins-for-multiple-players type of trade in order to make it happen.
As the days continue to roll on, the Collins being traded storyline will be one of the most closely watched in the NBA's always exciting offseason.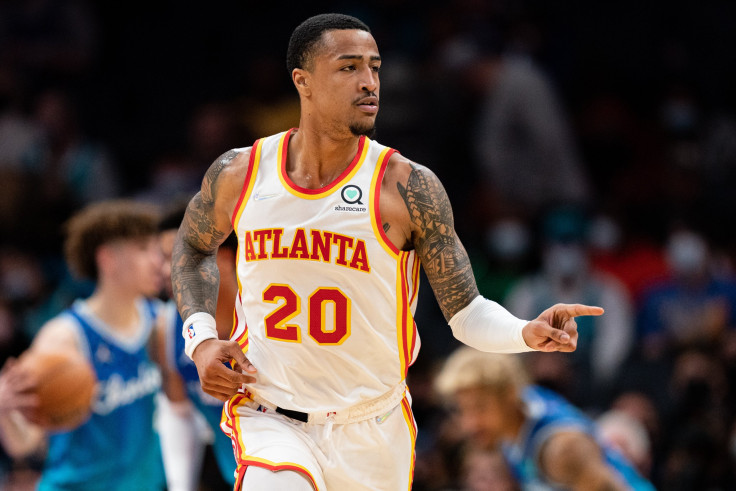 © Copyright IBTimes 2023. All rights reserved.