John Mellencamp, ZZ Top's Dusty Hill and Kix Brooks Of Brooks & Dunn Join VeteransMatter.org Campaign To Find Housing For Homeless Military Veterans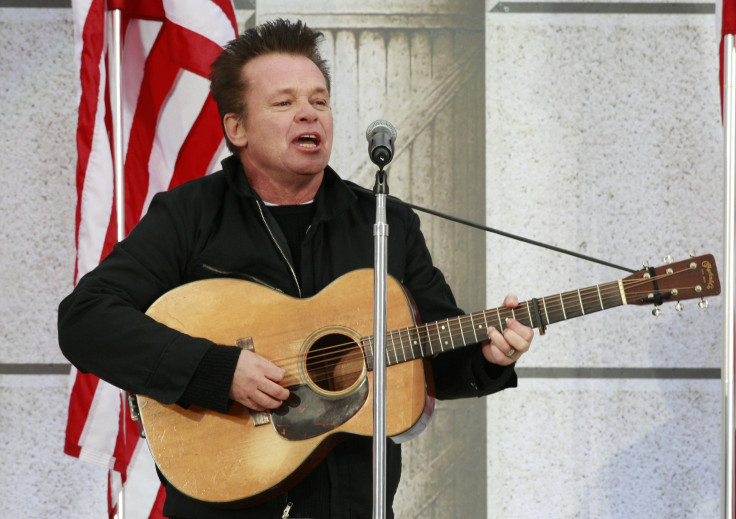 Three music bigwigs are saying "welcome home" to military veterans who are homeless.
Singer/songwriter John Mellencamp, big-bearded bassist Dusty Hill of ZZ Top and vocalist Kix Brooks of country sensation Brooks & Dunn are taking part in a campaign by VeteransMatter.org to find permanent housing for homeless military veterans.
Public service announcements from the three American roots-music legends started airing on radio stations in 110 U.S. markets Nov. 1, and will continue through Veterans Day, Nov. 11.
"There are more than 60,000 homeless veterans on the streets of America tonight," said Mellencamp, the Rock and Roll Hall of Fame inductee whose game-changing albums include "Scarecrow," "The Lonesome Jubilee" and "Freedom's Road."
"Streets where they have been beaten, robbed, even killed. But if this happened between enemy lines, we would be outraged. We must take care of our own."
Adds Hill, legendary bass player for "That Little Old Band from Texas" and also a RRHF member, said: "The public would rather not know it exists, but it does, and it matters. How do you get 60,000 unhoused veterans off the streets? One at a time." ZZ Top's acclaimed blues/boogie-rock albums include "Tres Hombres," "Eliminator" and 2012's "La Futura."
"They fought for us, now we fight for them. Veterans Matter works with the HUD and VA (HUD-VASH) program to urgently move veterans off the streets and into permanent housing," explained Brooks, a singer/songwriter, radio host and one half of the Grammy Award-winning duo whose beloved country albums include "Brand New Man," "Steers and Stripes" and "Red Dirt Road."
Veterans Matter was founded last year by Ken Leslie, who was homeless for a time before he quit drugs and alcohol in 1990, according to a press statment. Leslie is CEO of a small technical executive search firm in Toledo, Ohio, and a philanthropist dedicated to helping others in desperate need.
"The pilot program started as a very small all-volunteer project and is quickly and organically growing nationally because it just makes sense," Leslie says. "We take a very simple, commonsense approach focused on only one thing: getting the heroes off the streets into housing."
Veterans Matter, a program of 1 Matters, a 501(c)(3) nonprofit organization, is partnering with the U.S. Departments of Veterans Affairs (VA) and Housing and Urban Development (HUD) to bridge the gap facing 8,660 homeless veterans who have already been approved for voucher-assisted housing but are unable to come up with rental deposits to move into their own apartments, the press release notes.
The rental deposits average $750. All veterans referred to Veterans Matter have been approved by the VA and HUD for permanent housing. However, the rental deposit -- which is the final step before a veteran can move into the permanent housing -- is not covered by government programs, the statement says.
Veterans Matter covers this shortfall and writes the deposit check directly to the landlords. As of now, the Veterans Matter pilot program has housed 140 veterans and their families in 28 cities in four states.
You can help say "Welcome Home" to veterans in need by taking action at VeteransMatter.org today. To access PSAs, videos and images from the campaign and artists that can be used for radio, television, podcasts and social media, visit www.VeteransMatter.org/broadcast.
For more about the "Welcome Home" effort, go to Facebook.com/veteransmatter and Twitter.com/60000soldiers.
In other John Mellencamp news, the theatrical concert version of the Stephen King-John Mellencamp musical "Ghost Brothers of Darkland County," featuring Tony Award nominee Emily Skinner and Bruce Greenwood, ends its limited tour Thursday, Nov. 6, in Grand Rapids, Mich., Playbill.com reports. Also, Mellencamp's art work is on display at the Butler Institute of American Art's Trumbull Branch in Ohio.
© Copyright IBTimes 2022. All rights reserved.
FOLLOW MORE IBT NEWS ON THE BELOW CHANNELS