John Oliver FIFA Rant: HBO Host Calls Group 'Grotesque' Ahead Of 2014 World Cup [VIDEO]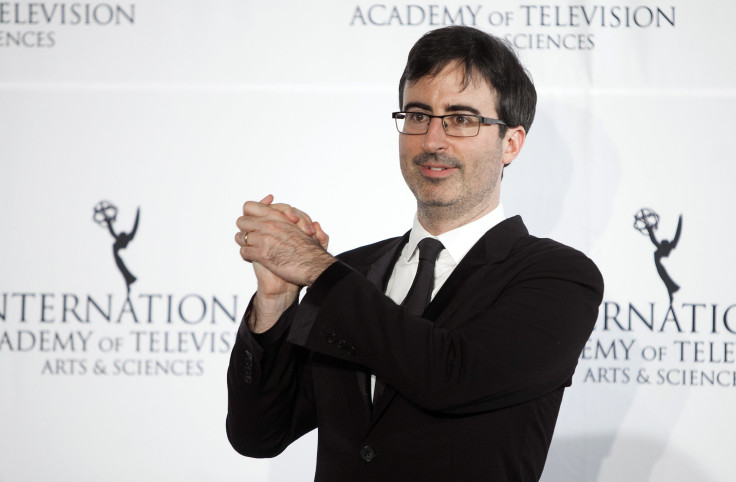 HBO host John Oliver unleashed an epic rant against FIFA on Sunday ahead of the 2014 World Cup in Brazil.
On Sunday's episode of his new show, "Last Week Tonight," Oliver explained something he called the Sausage Principle—"if you love something, never find out how it's made." Over the next 13 minutes, the television host criticized FIFA, soccer's international governing body, on its decision to force the sale of beer during games in Brazil, its wasteful use of local taxpayers' money, its status as a nonprofit organization despite a billion-dollar cash reserve, the increasingly problematic situation surrounding the 2022 World Cup in Qatar, and various other unsavory aspects of the group's reputation.
"For American viewers who may never have encountered them, FIFA is a comically grotesque organization," Oliver said.
Oliver is just the latest among countless individuals who have questioned FIFA's actions ahead of this year's event. Street protests have plagued Brazil's major cities for months, as groups such as public transportation workers and the homeless march against their government's decision to spend an estimated $14 billion to fund FIFA's tournament, all while granting the organization expansive tax breaks.
Civil unrest and concerns over the readiness of Brazil's airports and new soccer stadiums have caused many to believe that the 2014 FIFA World Cup will be disastrous for the country. A recent Pew poll found that six out of 10 Brazilians believe that the event will be bad for the economy.
Oliver's anti-FIFA rant can be viewed below.
© Copyright IBTimes 2023. All rights reserved.