8 Reasons Why The 2014 FIFA World Cup In Brazil Could Be A Complete Disaster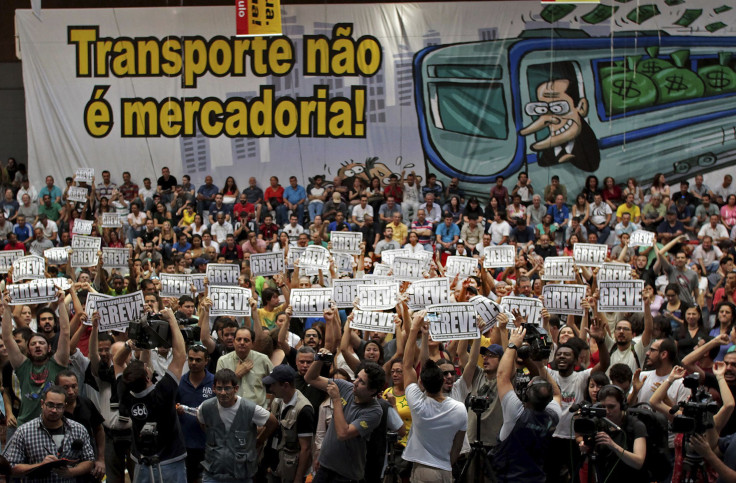 Ready or not, the 2014 FIFA World Cup begins on June 12, but host nation Brazil will face intense scrutiny from those who believe that this year's event will be a disaster.
National teams and soccer fans from around the globe will travel to Brazil's 12 host cities to participate in the international tournament. An estimated one billion people will watch the World Cup's opening match, with 500,000 more expected to descend upon Brazil to observe the games in person.
Despite the World Cup's international popularity, the event remains a divisive issue among Brazilians themselves. A recent poll found that 72 percent are dissatisfied with their country's current state, a mindset exacerbated by the government's decision to spend billions of dollars to host a soccer tournament rather than to address the nation's myriad domestic problems.
The people's dissatisfaction with government spending has led to large-scale protests, while delays and safety concerns related to the construction of World Cup infrastructure has many observers fearful that Brazil's effort to host the massive sporting event will end in ruin.
Here are eight reasons why the 2014 FIFA World Cup in Brazil could end up being a complete disaster.
1. Airports Aren't Ready
The World Cup attracts soccer fans from all over the world, but airports in several of Brazil's host cities may not be ready to accommodate the tide of humanity, according to Brazilian newspaper Folha de São Paulo. "Only God could fix this in time," one construction site technician said.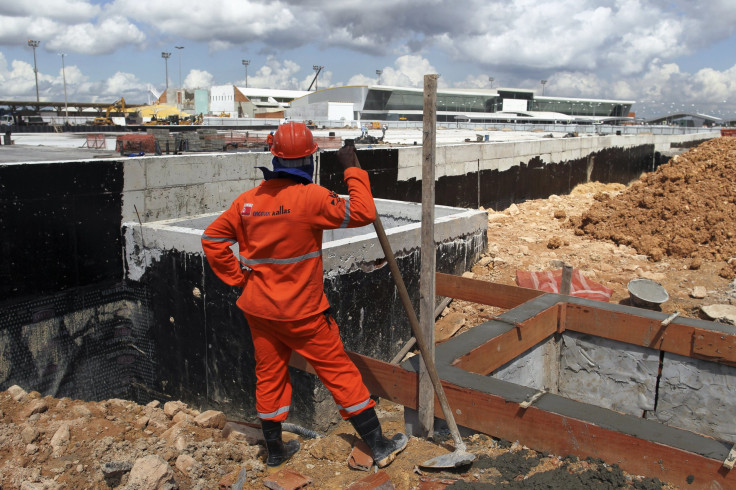 2. Lack Of Local Support
The World Cup may provide an influx of tourism and international attention, but the majority of Brazil's citizens would rather have their government focus on more pressing issues. A recent Pew Research survey found that 6 out of 10 Brazilian citizens wished their government would spend the money on health and public transportation rather than an international soccer tournament.
3. Concerns Over Brazil's Power Grid
Brazil is currently suffering through one of its worst droughts in recent memory, placing severe strain on the country's electricity supply. In February, blackouts left six million Brazilians in the dark. While the new soccer stadiums would likely resort to backup generators in the event of a power outage, local residents and tourists outside of the arenas wouldn't have that option.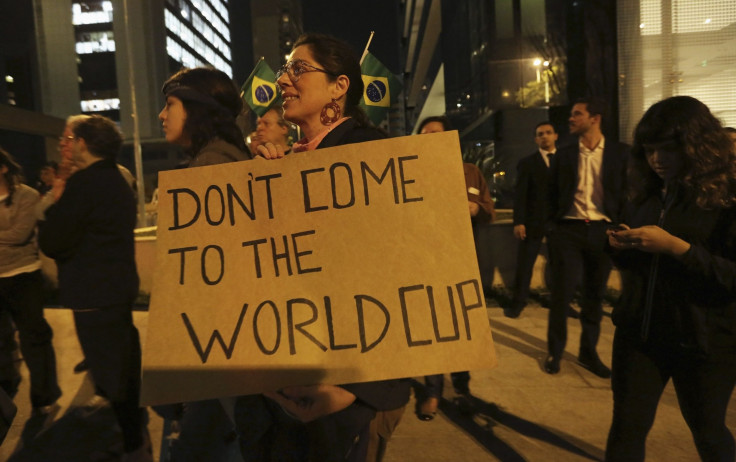 4. Subway Strike
Subway workers in São Paulo will go on strike Thursday, a response to local government refusing to raise their salaries. The strike is open-ended, and occurs just one week before the start of the 2014 FIFA World Cup.
5. Match-Fixing Scandal
A recent New York Times report found that at least five exhibition matches were fixed ahead of the 2010 World Cup in South Africa. There is not yet any evidence that an actual World Cup match was fixed, but the specter of the scandal will loom over this year's proceedings in Brazil.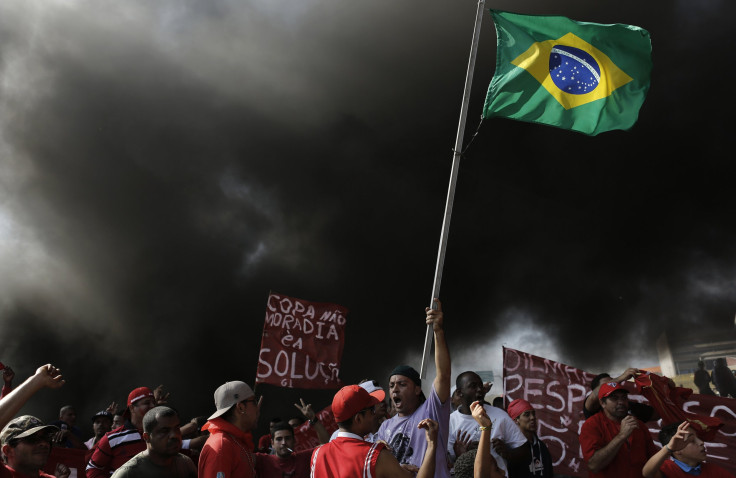 6. Ongoing Street Protests
Brazilians have repeatedly taken to the streets to protest the government's decision to host the World Cup rather than address domestic concerns. In May, the Movimento dos Trabalhadores Sem-Teto, or Homeless Workers' Movement, protested the perceived misallocation of funds. More than 20,000 people took part in the march, holding up traffic and blocking streets for more than 150 miles.
7. Concerns Over New Stadiums
Brazil's efforts to construct new stadiums ahead of the World Cup have been plagued by problems since they began. Repeated delays and the deaths of several construction workers at the site of 68,000-seat Arena Corinthians in São Paulo have caused critics to question FIFA's decision to hold the event in Brazil. Worse yet, the stadiums being built in São Paulo, Curitiba, Cuiaba and Natal still aren't finished.
8. Health Concerns
At least two Brazilians living in Manaus died from swine flu in May, bringing the total number of H1N1 deaths in the region to 11 in 2014. While the virus hasn't yet spread throughout the country, U.S. Centers For Disease Control officials were concerned enough to issue health warnings to prospective tourists.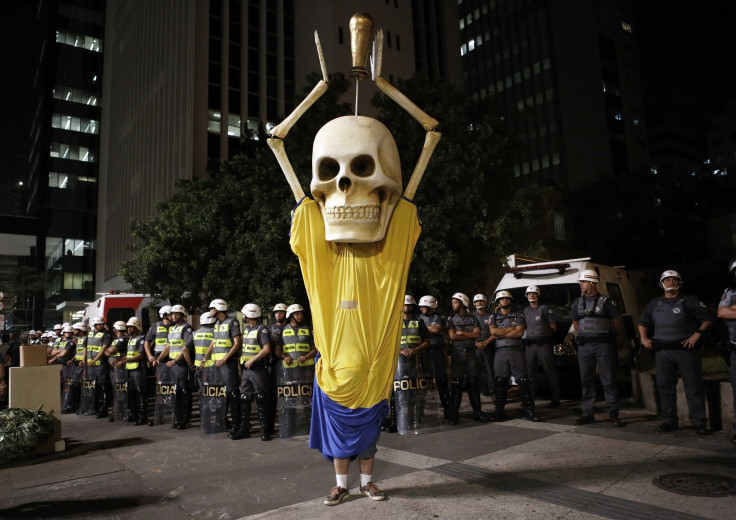 © Copyright IBTimes 2022. All rights reserved.
FOLLOW MORE IBT NEWS ON THE BELOW CHANNELS