Johnson & Johnson Expects To Bank $2.5B On COVID Vaccine Despite Efficacy Questions
Johnson & Johnson (JNJ) anticipates that it will sell $2.5 billion in COVID vaccines this year despite concerns that have mounted over the shot since its rollout.
The company made the announcement as it released its second-quarter earning report early Wednesday morning.
Johnson & Johnson reported a sales growth of 27.1% to $23.2 billion for the quarter with an operational growth of 23% for the quarter with an earnings per share increase of 72.8% to $2.35. Revenue for the company was $22.21 billion.
Global sales of the COVID vaccine for the quarter reached $164 million.
Premarket trading of Johnson & Johnson's shares was up nearly 1%.
The earnings report came just a day after the release of a new study, which has not been peer-reviewed, that suggests the company's vaccine is not as effective against the Delta and Lambda variants as previously thought. Researchers of the study recommend a booster dose for the Johnson & Johnson vaccine recipients.
However, Johnson & Johnson has released its own data that indicates that the vaccine is effective against the Delta variant, specifically against severe disease and hospitalizations for up to eight months after receiving the shot.
The highly-contagious Delta variant is sweeping the U.S. and has been identified in all 50 states of the nation. The Centers for Disease Control and Prevention said Tuesday that it now accounts for an estimated 83% of new COVID infections in the U.S.
Johnson & Johnson's COVID vaccine was also temporarily halted for use in April by the Food and Drug Administration as it was reviewed for a link to blood clots in a series of vaccine recipients. The FDA added a warning to the vaccine.
Another warning of Guillain-Barre syndrome risk was added to the Johnson & Johnson vaccine in mid-July after 100 cases of the rare condition were reported.
Shares of Johnson & Johnson stock were trading at $170.00 as of premarket trading on Wednesday, up $1.55, or 0.92%.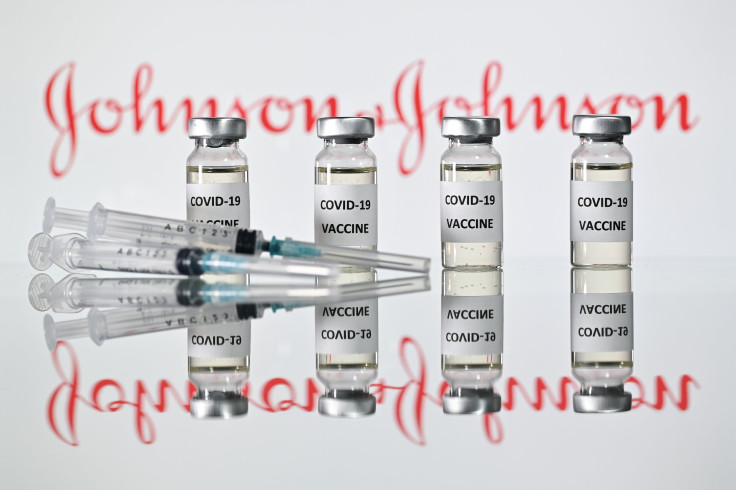 © Copyright IBTimes 2023. All rights reserved.