Delta Variant Infects And Hospitalizes 64-Year-Old Man Who Received Johnson & Johnson COVID Shot
The Delta variant of COVID-19 has infected a fully vaccinated 64-year-old man from Austin, Texas, who has been placed on a ventilator in an intensive care unit in the ICU of a Temple hospital.
According to KABB, a Fox affiliate out of San Antonio, Texas, Isaac Cary has received the Johnson & Johnson COVID vaccine in March but began showing symptoms of the virus in June, which he thought were signs of allergies. But Cary told the news outlet he was exposed to someone that had tested positive for the Delta variant of COVID-19.
Cary is currently in the ICU of the Baylor Scott and White campus in Temple, where he is combating the Delta strain, which his daughter told KABB, her father's prognosis is "uncertain."
She continued by saying, "He's been our backbone for our family, for me and my sister and my niece. And he's just been there for his friends."
The family has set up a GoFundMe site for Cary, who is an Army veteran and Uber driver. The website also said he is a "dancing king." The family is looking to cover his medical expenses through the fundraiser.
While Cary was fully vaccinated against COVID-19, none of the vaccines are 100% effective against the coronavirus. There have been several reports of "breakthrough" cases of the virus – people who have contracted COVID-19 after being inoculated.
On Friday, Johnson & Johnson said that its COVID-19 vaccines protected against the Delta strain of the virus as well as other variants of the coronavirus.
The company said in a statement that its COVID vaccine had "strong, persistent activity against the rapidly spreading Delta variant and other highly prevalent SARS-CoV-2 viral variants."
Paul Stoffels, vice chairman of the executive committee and chief scientific officer at Johnson & Johnson said: "We believe that our vaccine offers durable protection against COVID-19 and elicits neutralizing activity against the Delta variant."
The Johnson & Johnson COVID vaccine is a one-dose shot that has up to 66% efficacy against the virus and up to 85% effectiveness against severe diseases. Johnson & Johnson said that its COVID vaccine protects against the virus for at least eight months.
Cary is not the only person that has contracted the Delta variant after being fully vaccinated. A 73-year-old man from Ambridge, Pennsylvania, also contracted the Delta strain after receiving his COVID shot.
Joe Pucci, who was hospitalized at the VA Pittsburgh Medical Center in June, after first being diagnosed with COVID-19, according to KDKA, a CBS affiliate out of Pittsburgh. Later it was determined that he was infected with the Delta strain.
Pucci, who is a former Ambridge councilman and a Marine, was one of the first waves of Americans to receive the Pfizer COVID vaccine along with his wife, Cora, the news outlet said.
Pucci was placed on a ventilator as his oxygen levels deteriorated and anti-viral medicine was administered by his doctors, KDKA reported.
"By them giving him that medicine, him having his vaccine, probably saved his life," Cora told KDKA.
Pucci's condition has since improved, and he has been moved from the ICU. He is still considered contagious and can't see his family, the news outlet said.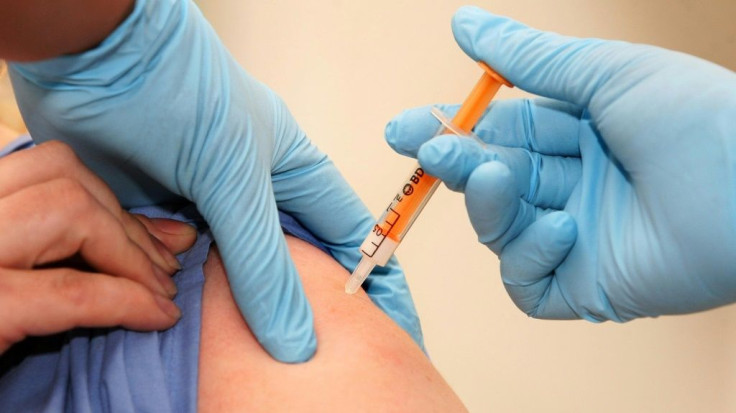 © Copyright IBTimes 2023. All rights reserved.