60M Doses Dumped: Why Tons Of Johnson & Johnson's COVID Vaccines Were Thrown Away
As many as 60 million doses of the Johnson & Johnson (JNJ) COVID vaccine will go to waste at the direction of federal regulators due to a contamination issue.
The Food and Drug Administration has ordered Johnson & Johnson to toss the shot doses due to possible contamination that may have occurred at a Baltimore production plant run by Emergent BioSolutions, sources told The New York Times.
The plant was shut down back in April after multiple regulatory violations were revealed, including the possible contamination of Johnson & Johnson's COVID vaccine with a key ingredient used in AstraZenec's COVID vaccine.
The Times said that about 170 million doses of both shots may have been compromised at that time and were under inspection.
The FDA also confirmed to CNBC that several batches of Johnson & Johnson's COVID shot weren't "suitable for use," but the agency did not provide an exact number of doses that would be discarded.
"The FDA has determined several other batches are not suitable for use, but additional batches are still under review, and the agency will keep the public informed as those reviews are completed," the agency told the news outlet in an email.
The U.S. has plenty of Pfizer and Moderna vaccine doses to vaccinate the remaining American population, but the scrapped Johnson & Johnson doses could have been donated to other countries.
However, a total of about 10 million doses of the Johnson & Johnson vaccine produced at the plant will be salvaged and distributed in the U.S. and other countries with a warning that federal regulators cannot guarantee Emergent BioSolutions followed good manufacturing practices, according to the Times.
The FDA told the news outlet that before making its decision, it "conducted a thorough review of facility records and the results of quality testing performed by the manufacturer." It also considered the ongoing public health emergency and was working through the plant's issues with Johnson & Johnson and Emergent.
Shares of Johnson & Johnson were trading at $164.48 as of 1:31 p.m. EDT on Friday, down $2.60, or 1.56%.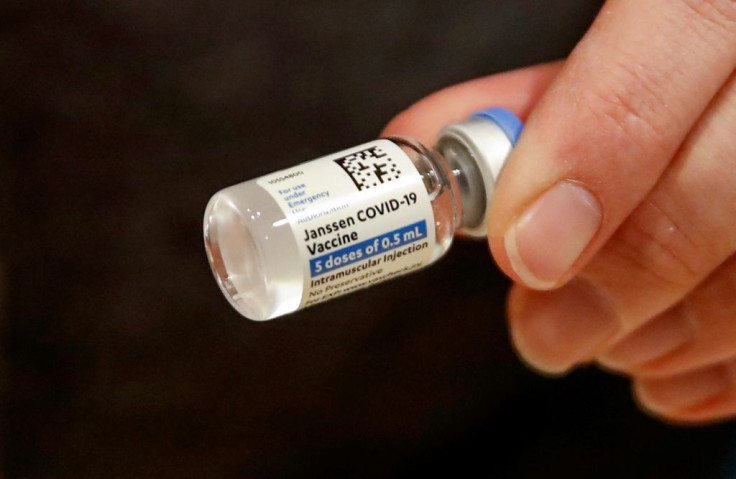 © Copyright IBTimes 2022. All rights reserved.
FOLLOW MORE IBT NEWS ON THE BELOW CHANNELS