Journalists In Syria: More Reporters Killed In Syria Than Anywhere Else As Country Ranks As Most Dangerous For Media In World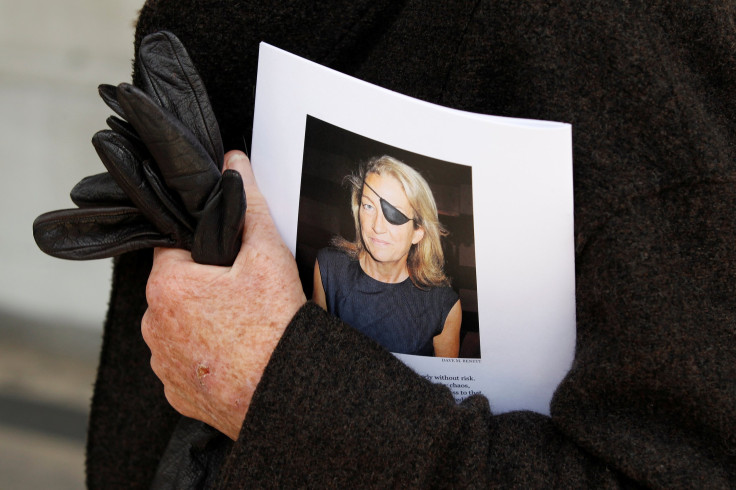 Seventy-four journalists were killed worldwide in 2016. The majority, 19, lost their lives while doing their jobs in Syria, making it the most dangerous country in the entire world for journalists. Ten were killed in Afghanistan, nine in Mexico and five in Iraq, a report released Monday by Reporters Without Borders revealed.
The numbers actually show a decline from 2015 when 101 journalists were killed around the world. But RSF (the French acronym for Reporters without Borders) attributed the drop in deaths not to increased safety, but to fewer journalists operating in hostile territory after being forced to flee, thereby creating a "black hole in information."
An estimated three-quarters of the deaths were deliberate and the majority of the victims were based locally. A breakdown by the Committee to Protect Journalists (CPJ) showed that of the journalists killed in Syria, 75 percent covered the war, 38 percent reported on politics, 19 percent reported on corruption and 17 percent reported on crime and human rights. CPJ also listed 2016 as the worst year for journalist arrests, with a total of 259 reporters jailed worldwide.
"It is unfortunately clear that many of the world's leaders are developing a form of paranoia about legitimate journalism," RSF Secretary-General Christophe Deloire said.
Since the start of Syria's tumultuous civil war, professional journalists and citizen bloggers alike attempting to reveal the details have faced censorship, intimidation and violence. The latest journalist killed in Syria was Mohsen Khazaei, a reporter for the state-run Islamic Republic of Iran Broadcasting Agency, killed Nov. 12, 2016, while covering clashes in Aleppo.
RSF urged incoming United Nations Secretary-General Antonio Guterres to appoint a special representative for the protection of journalists.
"This alarming situation reflects the obvious failure of international initiatives for the protection of journalists," Deloire said. "It signs the death penalty for independent information in areas where censorship and propaganda, especially that of extremist groups in the Middle East, are imposed by all means."
© Copyright IBTimes 2023. All rights reserved.
FOLLOW MORE IBT NEWS ON THE BELOW CHANNELS