JPMorgan Chase & Co CEO Jamie Dimon Joins Billionaires' Club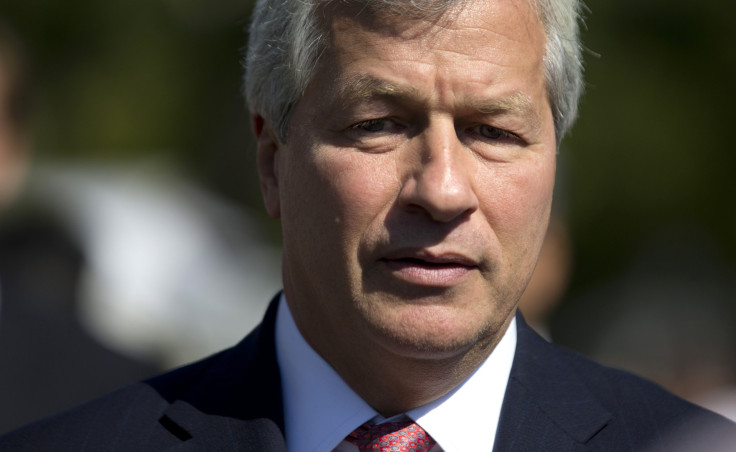 Jamie Dimon, chairman and CEO of JPMorgan Chase and Co., is now a billionaire, according to the Bloomberg Billionaires Index. His fabulous wealth -- rare for bank executives, as Bloomberg notes, who tend toward being merely rich -- reflects the extraordinary trajectory of Dimon's career.
With former bank executive Sandy Weill, Dimon helped found Citigroup, the first of the mega-banks. Following his ouster from Citigroup, Dimon sold shares worth more than $100 million and made his way to Chicago's Bank One, which would later merge with JPMorgan. That bank's steady growth has made it the largest financial firm in the world -- and has helped make Dimon, who owns $485 million in JPMorgan stock, among the richest of the bank executives.
Dimon has managed to retain the helm of JPMorgan through rough waters. In the wake of the global financial crisis of 2008, Dimon and other bank executives weathered widespread public anger. Senators hauled them onto Capitol Hill to be excoriated over the calamitous subprime mortgage lending and trading that detonated the financial system.
But JPMorgan emerged from the crisis even larger than before, having acquired the investment bank Bear, Stearns & Co. and the savings bank Washington Mutual in 2008.
In part due to those acquisitions, JPMorgan racked up a massive, $40 billion series of fines and penalties from crisis-era misdeeds and subsequent wrongdoing, including involvement in the Libor and forex scandals. In settlements over the latter affair, JPMorgan pleaded guilty with other banks to antitrust violations, an unprecedented coup for U.S. regulators. JPMorgan has maintained that a sole trader, since let go, was responsible for foreign-exchange manipulation.
Dimon has emerged from it all largely unscathed. At the bank's most recent annual meeting, nearly 40 percent of its shareholders voted against Dimon's pay package. His total compensation in 2014 was $20 million, which included a $7 million cash bonus. The vote spurred a firmwide review of executive pay. In a public appearance last week, Dimon crowed that the shareholders who followed the advice of advisory firms in rejecting his pay were "lazy."
"If you do that, you are just irresponsible, I'm sorry," Dimon reportedly said. "And you probably aren't a very good investor, either."
© Copyright IBTimes 2023. All rights reserved.