JPMorgan Chase Tied Up With Former Chinese Premier Wen Jiabao's Daughter To Further China Business: Report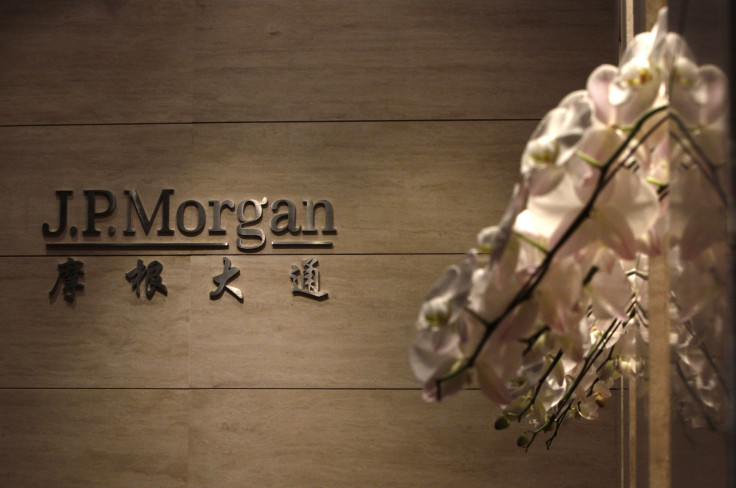 JPMorgan Chase & Co. (NYSE:JPM), which is facing a federal scrutiny into suspected attempts to secure business in China by giving preferential treatment to officials at Chinese government-run companies, allegedly paid a total of $1.8 million to a consulting firm run under an alias by the daughter of then-Chinese Prime Minister Wen Jiabao, New York Times said on Wednesday, in an investigative report.
Lily Chang, a 32-year-old executive who ran Fullmark Consultants was a pseudonym for Wen Ruchun, 40, the daughter of Wen Jiabao, who, as the prime minister, oversaw the Asian giant's economy and its financial institutions. And, since 2006, Wen's husband has been serving as an official at the China Banking Regulatory Commission, the Times reported. The New York-based bank has not been formally accused of any wrongdoing in connection with its China operations, and has been cooperating with U.S. investigators while holding its own internal review, the report said, adding that the Securities and Exchange Commission, or SEC, and the United States attorney's office in Brooklyn are leading the investigation.
Wen reportedly has two national identity cards carrying the same birth date, with one card issued in Beijing under Wen Ruchun's name and a second card issued in the northeastern city of Dalian under the name of Chang Lily. She used the name, Lily Chang, as a student at the University of Delaware's MBA program from which she graduated in 1998, and also during the period she lived in New York's Trump Place, the report said, citing public and university records. She also worked at international financial institutions such as Lehman Brothers and Credit Suisse First Boston while owning a stake in many private companies.
Fullmark, which is said to have had just two employees, had been paid $900,000 annually by JPMorgan from 2006 to 2008, and the firm allegedly "introduced and secured" business for the bank from the state-run China Railway Group, which constructs railway lines in the country. And, the bank was an underwriter in the railway company's $5 billion initial public offering, or IPO, in 2007, as China's state-owned businesses are increasingly seen seeking listings on overseas stock markets and global investment banks like JPMorgan have been vying for a share in this growing business segment.
According to the Times report, JPMorgan's executives in New York were not involved in doing business with Wen Ruchun, who worked closely with the bank's Hong Kong executives. Instead, JPMorgan had established a program named Sons and Daughters in 2006 to oversee such hiring, and, according to the report, the bank adopted less rigid hiring standards for applicants belonging to political families in China.
China's Global Times, which is owned by People's Daily, the Chinese Communist Party mouthpiece, reported in September that international investment banks doing business in the country have long been hiring people linked to China's ruling elite. And, among such influential people hired by international banks is Ren Keying, the daughter-in-law of former Chinese Prime Minister Zhao Ziyang, according to the report.
Citigroup Inc (NYSE:C) hired Ren in 2001, following which the bank bagged four lucrative deals in China, including underwriting China Life Insurance Co's $3.5 billion IPO in 2003, the report said. In 2004, Citigroup suspended Ren, after the SEC opened a probe into allegations that she had submitted false information to Citigroup and its regulator in connection with theIPO.
Ren left Citigroup soon after and the bank fell from fourth place in 2004 to eighth in terms of underwriting volumes in the Chinese mainland and Hong Kong, the report said. Currently, Ren works for Bank of America Merrill Lynch and is handling the bank's China operations.
According to the New York Times report, documents reviewed by the publication do not give the indication that Wen helped arrange any deals or investments between JPMorgan and companies affiliated with her family. The report also adds that Wen's name does not appear in the Fullmark contract, though her sign appears on a letter concluding the company's relationship with JPMorgan.
© Copyright IBTimes 2023. All rights reserved.
FOLLOW MORE IBT NEWS ON THE BELOW CHANNELS