JPMorgan's Problems In China No Isolated Incident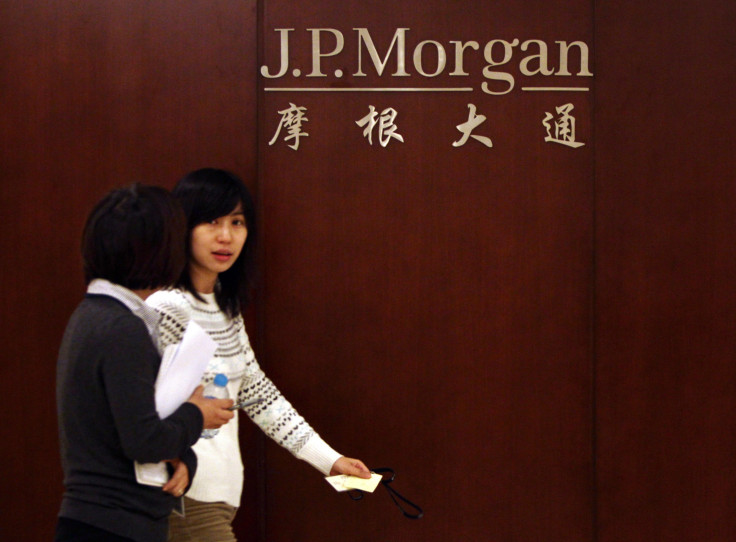 The long investigation of JPMorgan's hiring practices in China has reached a milestone: A Hong Kong anti-corruption organization has formally arrested Fang Fang, the bank's former vice president of investment banking in Asia. Fang Fang, who has been released but is forbidden from leaving Hong Kong, has also been subject to an investigation by the United States Securities and Exchange Commission (SEC) over his role in a "Sons and Daughters" program, in which JPMorgan hired the children of high-ranking Chinese officials in order to secure specific contracts.
Fang Fang, a well-known figure with a large social media following in China, is the most high-profile figure implicated in the scandal. But this arrest offers a chance to examine an issue that's critical to understanding contemporary China: the symbiotic relationship between political power and business.
China is hardly the only country where the children of political elites land selective business positions: Chelsea Clinton landed jobs at McKinsey & Company and Avenue Capital following her graduation from Stanford, and is now a director of IAC/InterActiveCorp, an Internet company.
But in China, whose ruling Communist Party only permitted businessmen to join in the late 1990s, cultivating government contacts has become essential in achieving prosperity.
The details of Fang Fang's life provide a clear example of this phenomenon. Educated at Beijing's elite Tsinghua University, Fang joined JPMorgan in 2001 and quickly rose, becoming chief executive of JPMorgan China in 2007. Meanwhile, he ingratiated himself with high-ranking Party leaders, being named to the Chinese People's Political Consultative Conference, the country's top political advisory body.
There is nothing unusual nor illegal about a business executive joining a government institution in China. Nor is there an inherent problem with hiring the child of an important official. But Fang's problems with law enforcement arose when he allegedly tried to hire certain children in order to obtain specific deals.
In an email turned over to American authorities, Fang strongly endorsed the Sons and Daughters program, describing its near "linear relationship" with obtaining lucrative deals. And, as The New York Times reported in 2010, Fang procured a job at JPMorgan for the son of Tang Shuangning, a bank chairman, who then worked closely with JPMorgan in subsequent months.
Fang's arrest comes at a time when the connection between government and business in China has never been more sensitive. In 2012, both Bloomberg News and The New York Times conducted investigative reports into the wealth of Xi Jinping, China's president, and Wen Jiabao, China's former prime minister, respectively, revealing that while the two men served in government, their families had enriched themselves greatly. The reports caused the Chinese government to censor both websites and restrict visa access to China for their journalists. Meanwhile, Xi Jinping has launched a crackdown on corruption in China, forbidding government officials from ostentatious displays of wealth such as cognac, Rolex watches and lavish banquets.
But whether or not subsequent investigations into JPMorgan (or other investment banks) turn up additional crimes, the rules of doing business in China continue to provide a powerful incentive for corporations to cozy up to government officials -- and their children.
© Copyright IBTimes 2023. All rights reserved.