July Carry On Pro Hands-on Review: Smart Luggage Gets Even Smarter
This article uses affiliate links, which means if you purchase products through these links, we may earn a commission. Click here to see our
T&C
. For licensing please click
here
.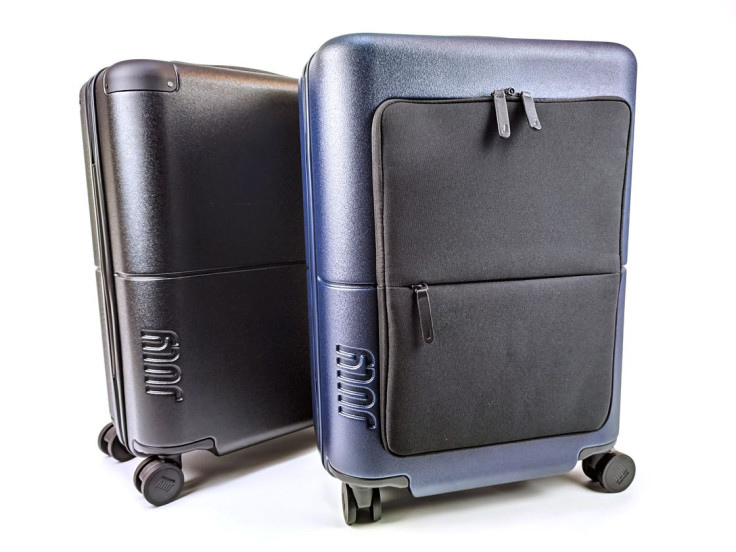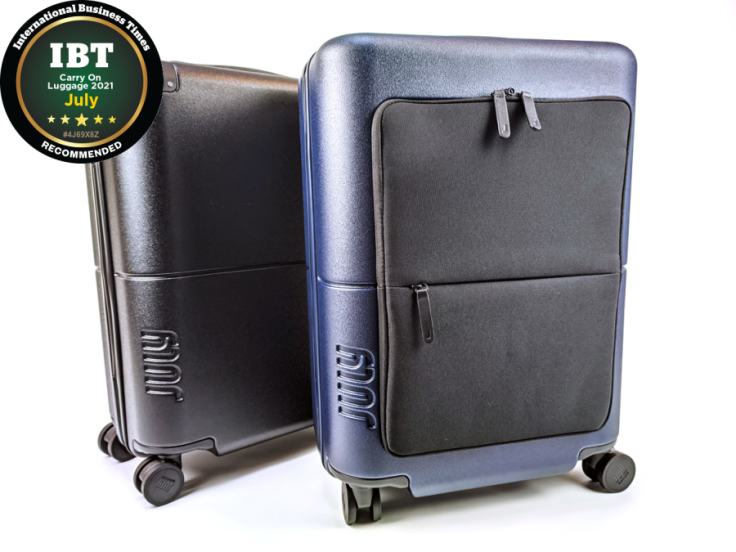 As a follow up of the July Carry On luggage that we reviewed a year ago, July has released its Carry On Pro, which inherits all the strengths of its predecessor while adding new features. But do the upgrades justify the 'Pro' moniker? We went hands-on to find out.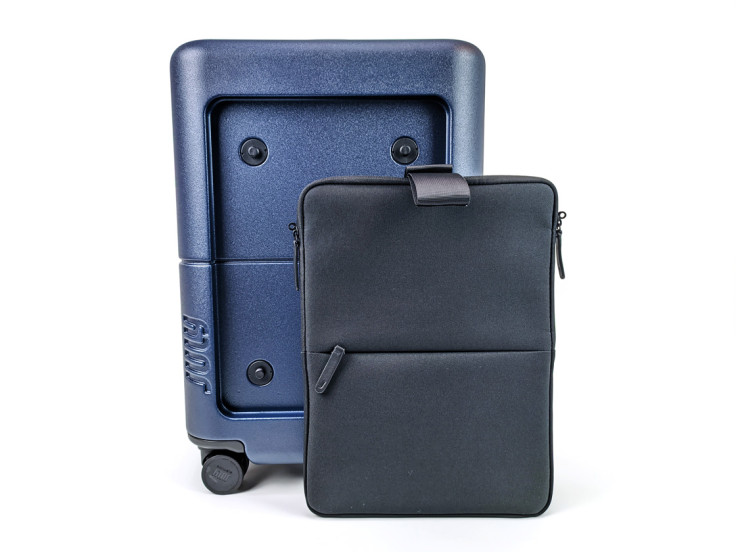 Magnetic Detachable Laptop Sleeve
Without beating around the bush, let's go straight into the heart of the July Carry On Pro upgrade which is its new detachable external laptop sleeve. With its own trademarked name: SnapSleeve(TM), July is obviously betting a lot on this new innovative feature to spawn a whole new range of products in the future.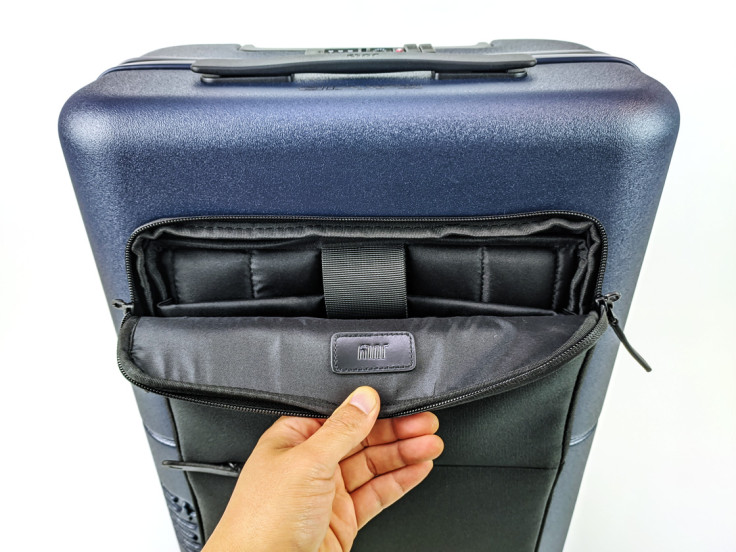 Faster and Easier time at Airport Security
The reason for this feature is quite simple: a laptop sleeve that can be attached to the outer shell of the carry on luggage will mean a much simpler process when going through airport security. Many airports I've visited around the world do not require the laptop to be taken out of laptop sleeves, which means for the SnapSleeve(TM), all you need to do is pop it off, and place it in a separate tray and you're done. Even if they do require one to take out the laptop, you can also simply unzip the sleeve and slip out the laptop with ease.
The simple release action also comes in handy when putting the luggage into overhead compartments or in a car boot, where you would want to hold on to your laptop instead of having it sandwiched between luggages.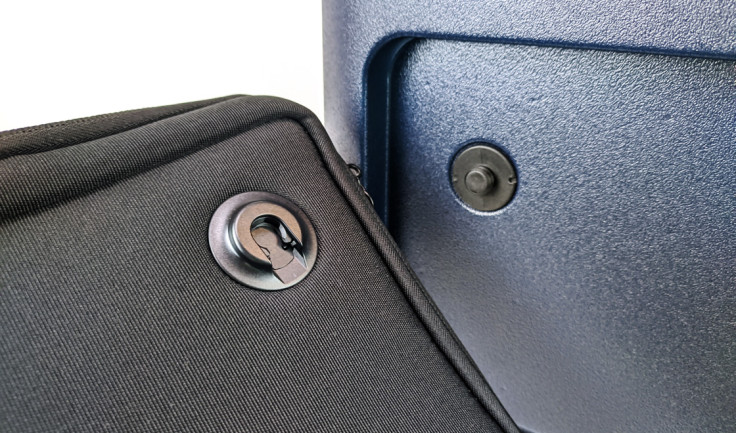 Convenience VS. Protection for the Laptop
The obvious doubt to an external removable laptop sleeve is: what if it falls off while you're rolling your luggage around?
That's why the SnapSleeve(TM) system has 4 separate 'Fidlocks' which are magnetically activated clips, each rated for 60 kg of holding force. The only way to release the Fidlocks is to pull on the internal tab inside of the laptop sleeve, which opens up all 4 clips and releases the laptop sleeve. This system enables both secure hold of the laptop as well releases it with a simple tugging action.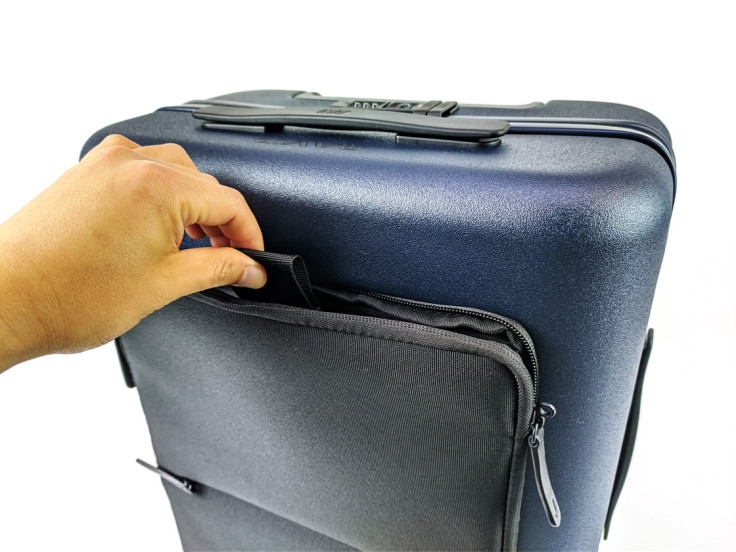 Actual Use of the Laptop Sleeve? Needs Some Practice
It all sounds good conceptually, however, how does the SnapSleeve(TM) fare in day-to-day use? My conclusion after using the July Carry On Pro for a week long trip is that it does require some practice. July claims that they are the first to utilize the German Fidlock system on luggage, and as it is with most things new, it doesn't always feel natural.
The action of pulling the tab in order to remove the laptop sleeve sometimes needs quite some tugging around to get it to fully release. To be fair, if I was the designer of the system I would probably make it more secure over convenient as well. It's better to play on the safe side than to have the snaps coming off too easily and having customers requesting compensation for dropped laptops. However, as a customer, I do wish it can be a smoother and easier process to remove the sleeve.
I do find that eventually, by the end of my trip, I have gotten used to the amount of force and direction to pull the tab required to release the sleeve. The tug of war with my Carry On Pro did get much easier with experience.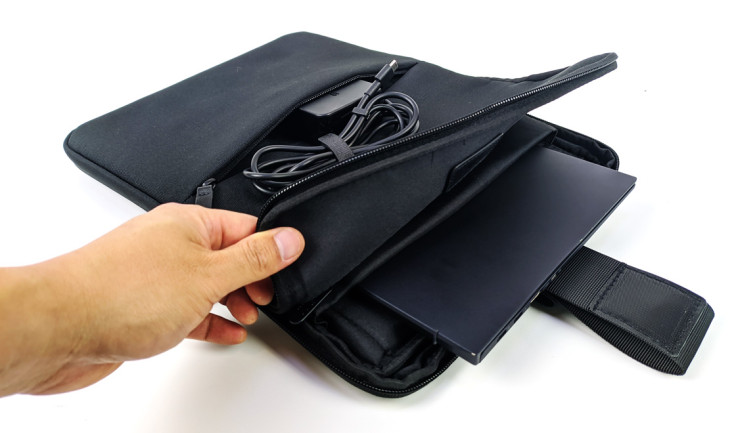 SnapSleeve(TM) VS. Using a Laptop Bag
Another question that many people might ask is why not just keep the laptop in a separate backpack/laptop bag? I think it's a fair question to ask, as most people are already used to carrying their laptop on their shoulder or back.
After using the Carry On Pro on my trip, I did find that the action of taking the laptop out of a backpack at airport security is greatly simplified with the SnapSleeve(TM) system. No one looks forward to the juggling act we all have to go through (While others behind you watch with amusement or impatience) to take off the backpack, unzip and extract the laptop, after taking off jackets and sometimes even shoes. Any simplification that can be made to that process I think you would agree is welcome.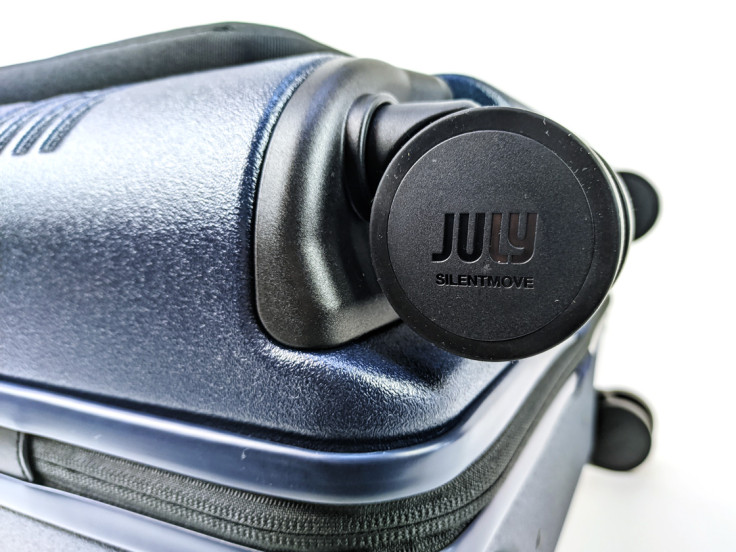 The fact that you can attach the laptop to your carry on can also mean keeping your shoulders free of any weight during a long trip, letting the silky smooth wheels of the July Carry On Pro do the carrying for you. For business travelers who need to look sharp in a suit, this will also be crucial because no one wants to crease their blazer shoulders with a messenger pack sling or backpack. In that sense, the July Carry On Pro does make your look 'Pro' indeed.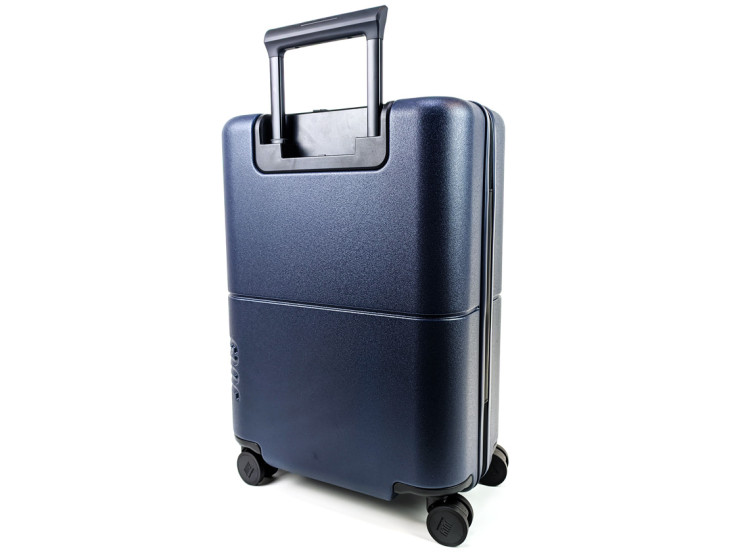 Same Excellent Hardware with Small Improvements
Other than the SnapSleeve(TM), the July Carry On Pro is pretty much identical to its predecessor. The same excellent shell, extendable handle, lockable zips, wheels, handles and of course the embedded 10,000 mAh Lithium battery pack.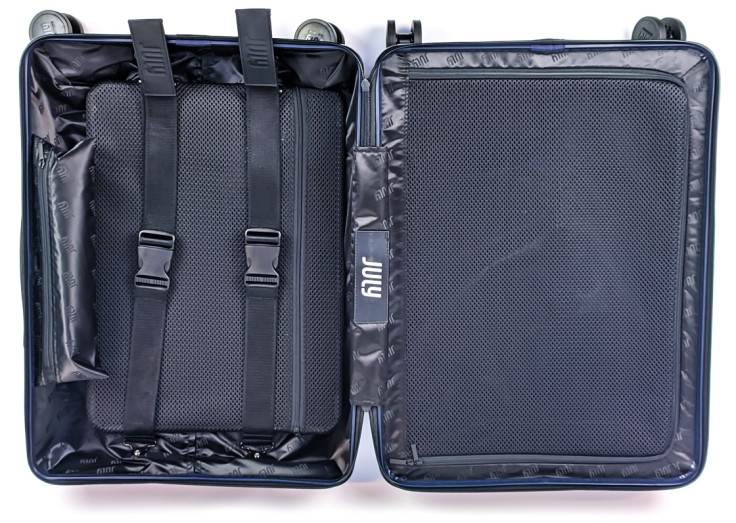 On the inside however, July did make improvements to its compression strap system. Whereas the July Carry On has a 'Y' strap, the July Carry On Pro has a duo-strap that can potentially apply greater pressure and pack more things in.
Since the SnapSleeve(TM) fits into a sunken cavity on the outer shell, you end up losing a respective amount of space on the inside of the luggage. However it's so thin that it's not that noticeable, and won't affect the storage space in any significant way.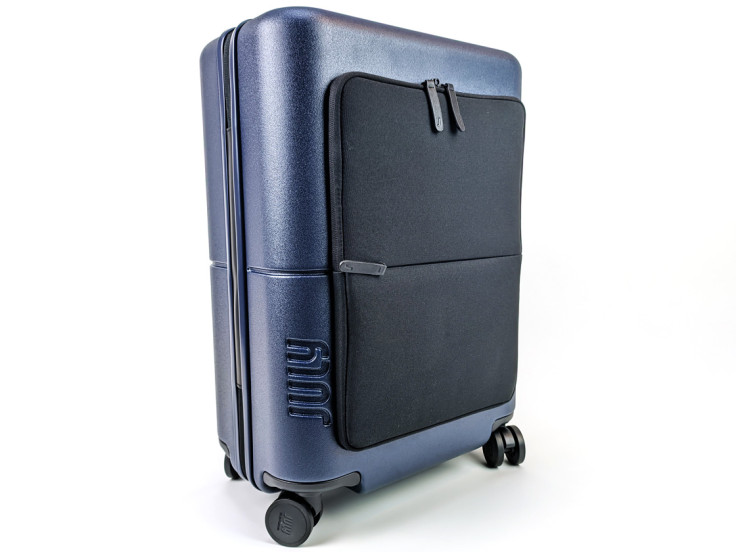 Final Verdict
It's a bold and brave move for July to implement the new SnapSleeve(TM) system to their Carry On Pro luggage, and while it might not be for everyone, I can say as a business traveler, it does come in handy. From simplifying the security check, to saving the formal outfit from backpacks, this luggage saves me from the typical awkwardness of traveling.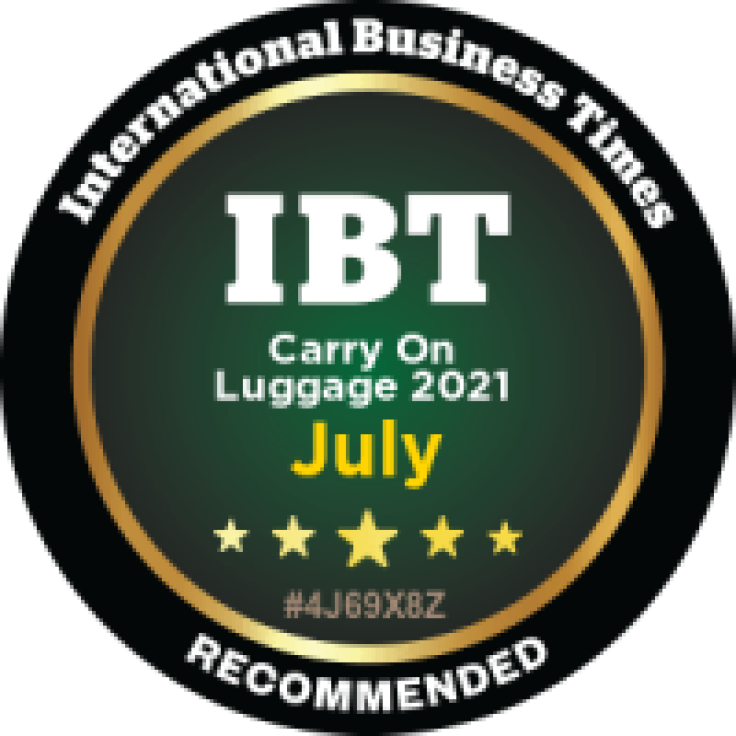 If you want to travel lighter by ditching the backpack and suitcase, but still need your laptop with you - the July Carry On Pro will be an excellent choice that we recommend. We're awarding the July Carry On Pro as our Recommended Luggage for 2021.
David is a tech enthusiast/writer who is often on the move and is on a mission to explore ways to make his overhaul flights more enjoyable. This is a contribution to an ongoing IBTimes review series on gadgets for Business Travelers.
© Copyright IBTimes 2023. All rights reserved.