Jyoti Amge, World's Smallest Woman, Wants to be Bollywood Star [PHOTOS]
Jyoti Amge, the world's smallest woman standing at just over two feet tall, was named the new record holder for Guinness World Records on Friday, her 18th birthday.
During the ceremony in Nagpur, in Maharashtra state, Amge revealed that she wants to one day become a Bollywood Star.
I want to be an actor, she said in front of reporters and Guinness judges visiting from London during the ceremony.
Amge, who is 24.7 inches tall, said she is happy her height has made her larger than life, with recognition from people across the globe.
I have put Nagpur on the world map. Now everyone will know where it is, Amge said.
Amge, a high school student, said she wishes to become a Bollywood star and attend college after she graduates this year.
Jyoti encourages us all to look beyond mere size and to just celebrate our differences, Guinness adjudicator Rob Molloy said.
Amge has a form of dwarfism called achondroplasia, which has resulted in Amge only growing less than a half of an inch in the past two years, according to Guinness. She beat 22-year-old American Bridgette Jordan, who held the title of world's smallest woman since September, by 2.76 inches.
Amge was measured on Friday as she turned 18. Previously Amge was noted in Guinness as the world's shortest teenager, but her venture into adulthood made her eligible for the adult title.
However, Jyoti Amge is not the shortest woman ever in history; Pauline Musters who lived in the Netherlands from 1876 to 1895 holds the record for shortest female, at 24 inches tall.
View the slideshow to see Jyoti Amge, the world's smallest woman standing at just 24.7 inches tall.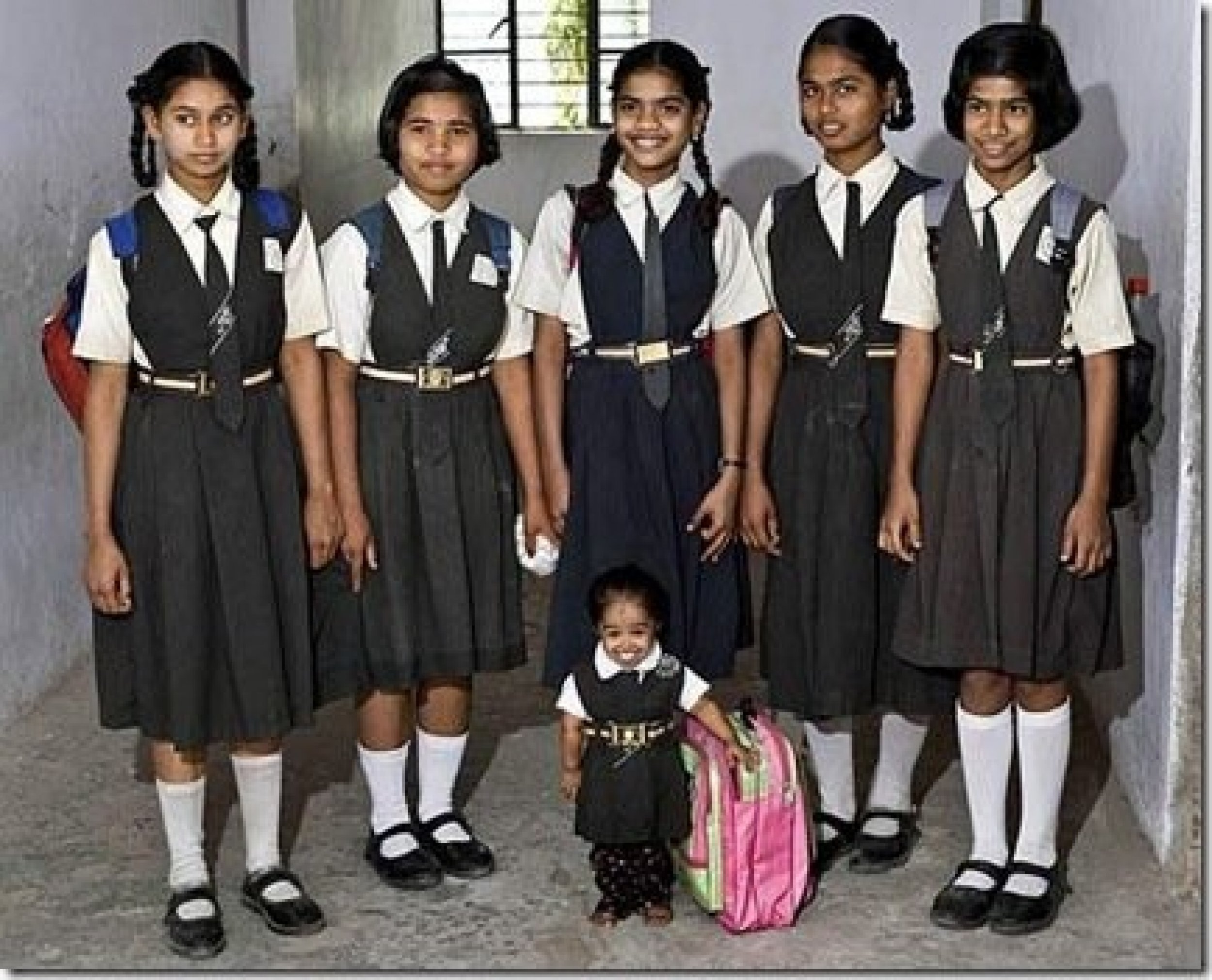 © Copyright IBTimes 2023. All rights reserved.