Kansas City Chiefs Injury Report: Will Eric Berry Miss Huge Game vs. Raiders?
The stakes are high for the Kansas City Chiefs (11-4) in Week 17. If they beat the Oakland Raiders (4-11) at home, they are AFC West champions and the top seed in the AFC. If not, they could finish as low as the fifth seed.
Unfortunately, a last-minute setback could potentially leave Kansas City without one of its defensive stalwarts. Safety Eric Berry was unexpectedly held out of practice on Friday with foot and calf pains, according to head coach Andy Reid.
Berry felt pain in the same leg that kept him out of most of the 2018 season prior to the past two games, per Brooke Pryor of the Kansas City Star. Reid would not say one way or another whether or not Berry would play on Sunday.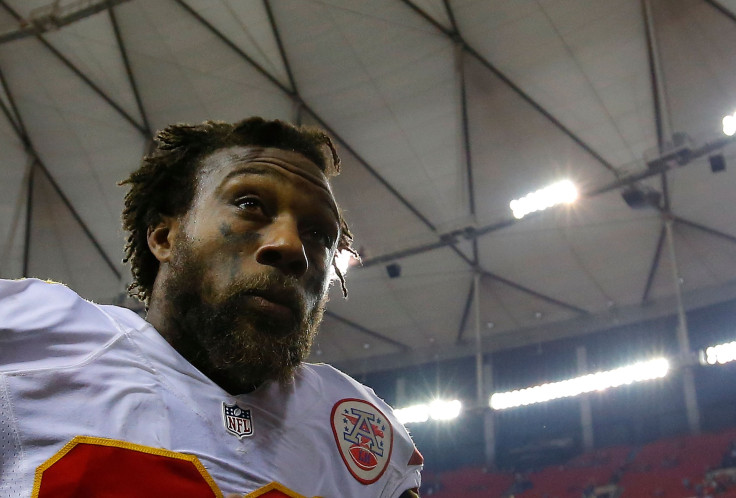 The Chiefs would love to have Berry's services for Sunday's game, after two consecutive defensive collapses in second halves against the Chargers and Seahawks. The star defensive back was a full participant in practice during the rest of the week.
Berry played a limited number of snaps against Los Angeles and Seattle after returning from injuries that kept him off the field for more than a year. He was off the field when the Chiefs' defense squandered away chances to win late in both games.
Aside from the sudden uncertainty regarding Berry, the Chiefs have had a clean bill of health this week. Wide receiver Sammy Watkins continued to not practice, but everyone else was a full participant on Thursday.
© Copyright IBTimes 2023. All rights reserved.