Kawhi Leonard Rumors: Spurs Star Prefers Clippers Over Teaming With LeBron James
Disgruntled San Antonio Spurs star Kawhi Leonard reportedly no longer holds a desire to move to the Los Angeles Lakers and instead, prefers a move to the Los Angeles Clippers.
It was revealed last month that Leonard wanted a trade away from San Antonio to move back to his native Los Angeles with the Lakers and Clippers both being possibilities, though the former was the main preference.
With LeBron James having his move confirmed to the Lakers last week, ESPN's Adrian Wojnarowski reported that Leonard's focus remained unchanged, with a move to the Staples Center possibly signaling the start of a potential new super team capable of challenging the Golden State Warriors.
With Leonard having one year remaining on his deal though, the only way that move could happen is if the Lakers agree to the Spurs' steep demands or he waits a year and joins them as a free agent.
However, in a big twist, it seems the 28-year-old is now having a change of heart according to ESPN.com's Michael C. Wright, who said on Thursday that Leonard does not want to play second fiddle to the three-time NBA champion.
"The Lakers are not Kawhi's preferred destination anymore," Wright told the Back to Back podcast, as quoted on Bleacher Report. "He wants to go to the Clippers. Because he doesn't want to go and be second fiddle to LeBron. That's what I was told. I was told by somebody that would know. So right now the Clippers are where he wants to go."
"But I'm also told — I talked to people within the Spurs organization — and they're like, 'Yeah he wants to go to the Clippers, but their assets are s--t at this point.'"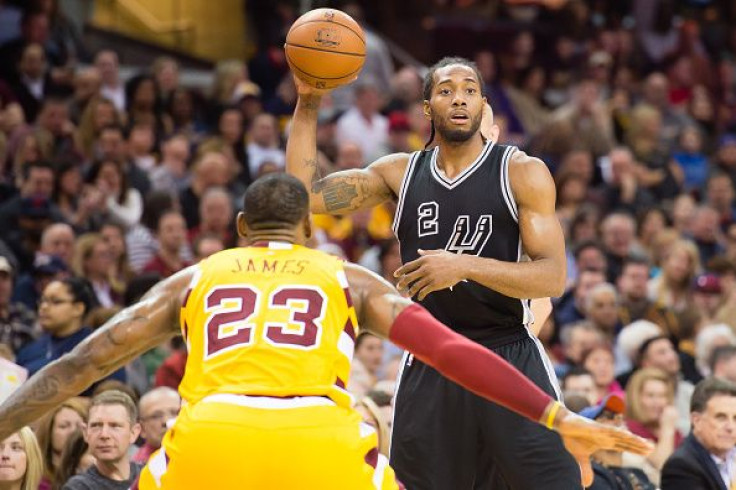 This is backed by comments made by Yahoo Sports insider Shams Charania who says there is no guarantee Leonard will sign with the Lakers when he becomes an unrestricted free agent in 2019, which could spark a repeat of the Paul George saga when he re-signed with the Oklahoma City Thunder.
"One thing that's been made abundantly clear. I'm going to stress this. There's no guarantee if Kawhi Leonard hits the market next summer that he's going to sign with the Lakers, period," Charania said on "The Herd with Colin Cowherd."
"I think his options have broadened a little bit, just inside L.A. There's another team, obviously, in L.A. I think he'd be very much open to the Clippers."
"... Around Kawhi, what's been made abundantly clear is there's not an interest to go join a super team. I don't think he's jumping for joy that LeBron James is in L.A. with the Lakers. If anything, that's going to make him look maybe more toward the Clippers. Because this is a guy that won Finals MVP against LeBron James. You think he's amped up and wants to join LeBron now? I think that's been overstated, and the Spurs are beginning to realize that and beginning to realize that we might have a broadened market for him," Charania added.
A move to the Clippers for Leonard would be much more preferable for the Spurs but as Wright mentioned, they do not have the assets to offer an enticing package. Before the NBA Draft, the Clippers were reported to be offering a package that included forward Tobias Harris and the 12th or 13th pick of the draft.
As of now, the Philadelphia 76ers and the Boston Celtics may be offering better packages but since they are mostly pick-heavy, it is unlikely the Spurs will accept a deal for Leonard unless they receive top players in exchange. However, they could also risk losing the 2014 Finals MVP for free next year if they don't make a move.
© Copyright IBTimes 2023. All rights reserved.