Kawhi Leonard Trade Rumors: Spurs Not Shopping Superstar Despite Desire To Join Lakers
Kawhi Leonard hopes he doesn't return to the San Antonio Spurs next season—that much we know for sure. After months of speculation regarding whether he would sign a super-max contract extension this offseason, multiple outlets reported Friday that the star player wants to be traded.
Leonard has one year left on his contract before he can become a free agent. According to reports, he's upset with the team over their handling of the leg injury that forced him to miss almost the entirety of the 2017-2018 NBA season, as well as public comments made by guard Tony Parker and head coach Gregg Popovich.
Popovich and Leonard reportedly met in person Tuesday night to discuss the superstar's future.
A native of Los Angeles, Leonard reportedly wants to return to his hometown, preferably joining the Lakers over the Clippers. Making it clear that he'll leave San Antonio next summer could force the Spurs to trade Leonard out of fear that they will soon lose him for nothing. It's exactly what the Indiana Pacers did a year ago by trading Paul George to the Oklahoma City Thunder when they were informed that the forward would sign elsewhere the following summer.
The Spurs, however, are not the Pacers, and Kawhi Leonard isn't Paul George. While George is a perennial All-Star and likely a top-15 player, Leonard is on a different level. Since winning the 2014 NBA Finals MVP award, Leonard has been named the league's Defensive Player of the Year twice with two top-three regular-season MVP finishes. Popovich even suggested that Leonard might be better than LeBron James a year ago.
Would San Antonio trade a player like that when he's still under contract and they can offer him more money than any other team in 2019 free agency? Maybe.
It's not known exactly what went down during the meeting between Leonard and Popovich, but San Antonio doesn't yet appear to be in any rush to deal their best player.
"So far, the Spurs have been largely reluctant to give teams guidance on the players, or packages, that would interest them in trades, sources said," read the ESPN report on Leonard by Ramona Shelburne and Adrian Wojnarowski.
LaMarcus Aldridge asked to be traded last summer when he was unhappy with the Spurs. Popovich told the big man that they wouldn't deal him, and the two sides eventually made it work. Aldridge even signed a three-year contract extension with the team in October and went on to have his best season with San Antonio.
"LaMarcus has been a monster all year long. He doesn't complain about a darn thing. He plays through everything. I can't imagine being more proud of a player as far as playing through adversity and being there for his teammates night after night after night," Popovich told reporters during the playoffs.
The situation with Leonard isn't exactly the same, considering the bad blood that seems to have developed between Leonard and some members of the organization. According to ESPN's Stephen A. Smith, Leonard is determined to get to Los Angeles, one way or another.
Perhaps the Spurs will get an offer that they simply can't refuse, but they don't seem eager to give him away simply because he wants to play elsewhere.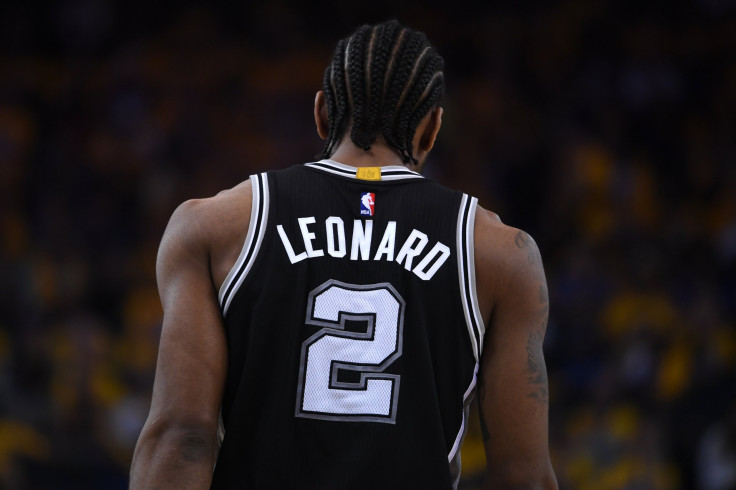 © Copyright IBTimes 2023. All rights reserved.
FOLLOW MORE IBT NEWS ON THE BELOW CHANNELS