Kentavious Caldwell-Pope Used NBA Championship Ring To Motivate Nuggets Teammates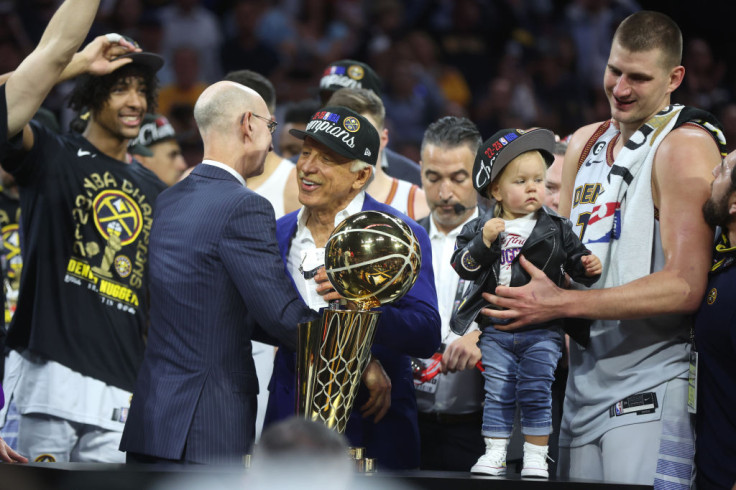 KEY POINTS
Kentavious Caldwell-Pope shares unusual motivational tactic with his Nuggets teammates
Caldwell-Pope sealed the 2023 NBA title win with a steal against Jimmy Butler
"KCP" is expected to return next season and help Nuggets defend their NBA title
Even before the 2023 NBA Finals started, it was clear that the Denver Nuggets had one player who had championship experience–Kentavious Caldwell-Pope.
Ironically, his last trip was against the same Miami Heat team. However, the 30-year-old guard was hardly felt this time around.
Regardless, his teammates led no less by Nikola Jokic and Jamaal Murray more than made up for that with Caldwell-Pope taking on a backup role.
Either way, it remains that Caldwell-Pope is now a two-time NBA champion. While little has been said on what was going on in the mind of the 6-foot-5 guard, "KCP" shared how the NBA ring that he won with the Lakers in 2020 appeared to be added motivation for him and his teammates.
"I never brought it during the regular season," Caldwell-Pope stated as quoted by Denver Post. "But it was something that just started in the playoffs. I feel like it was motivation for me and my teammates."
It turns out that "KCP" had started bringing the ring as early as their first-round NBA playoff series with the Minnesota Timberwolves.
There was also allegedly at least one instance where it was passed around his teammates.
Among those players who had a chance to get a closer look included Michael Porter Jr. Others admired it, including Jokic who, according to Caldwell-Pope, never tried it on.
"From the beginning, I knew this team was special," Caldwell-Pope stated. "Playing against them in 2020, then coming here and being part of the team. I knew in training camp."
"KCP" may be nowhere his offensive prowess when he suited up for the Los Angeles Lakers in the finals against the Heat a few years ago, but he made a great impact defensively–particularly in Game 5.
He was a bane to the Heat all game long in that match. However, it was his huge steal off Jimmy Butler with about 28.3 seconds left in the contest that sealed it for the Mile High squad.
Caldwell-Pope finished the night with 11 points, four rebounds, two assists, three blocks, and two steals in 34 minutes of action.
In the opinion of veteran American journalist Roland Lazenby, "KCP" was already making a statement as early as the conference finals.
"He was an advantage in the conference finals. He obviously made it personal. He came out and he had statements to make. He made them adjust at the right time," the veteran scribe stated in an interview with PTV Sports.
Looking ahead, "KCP" signed a two-year $30 million deal with the Nuggets through 2024-25.
But the last year, where Caldwell-Pope will earn $15 million, will include a player option. He will become an unrestricted free agent in 2025.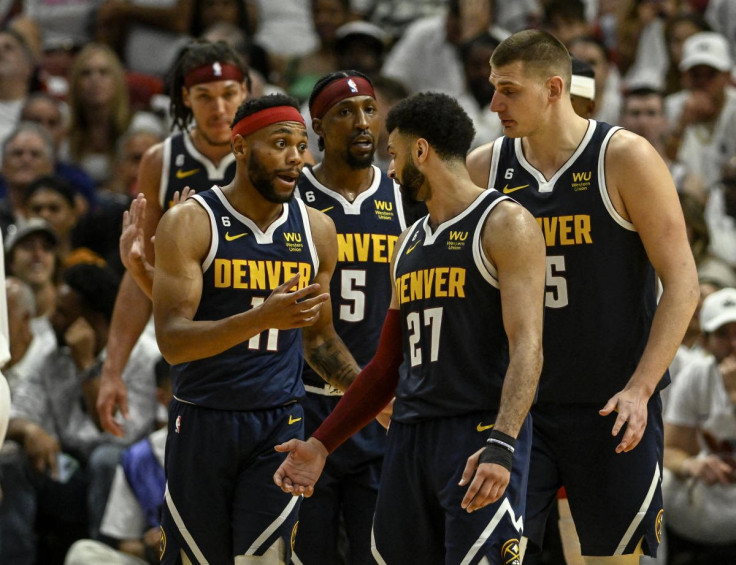 © Copyright IBTimes 2023. All rights reserved.