Kenya Shuts Down Hundreds Of NGOs Amid Increasing Al-Shabab Attacks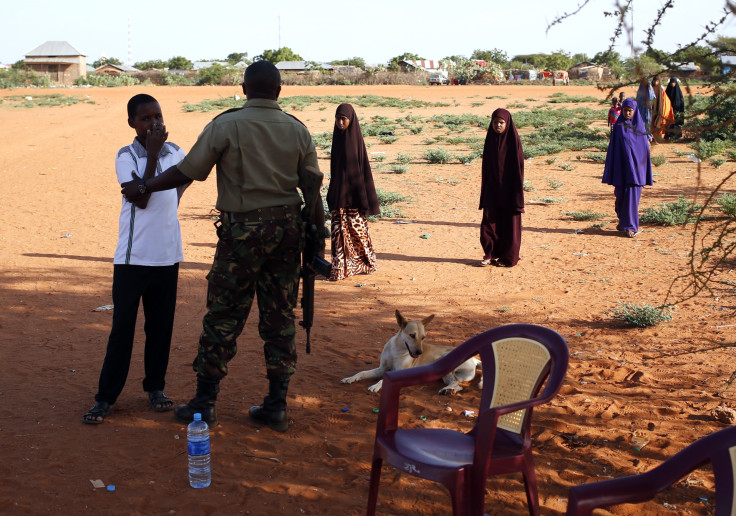 Hundreds of Kenyan charity organizations had their bank accounts frozen this week amid heightened government efforts to cut funding sources to militant groups such as Somalia-based Islamist militant group al-Shabab.
Officials said the 510 nongovernmental organizations (NGOs) that were de-registered failed to submit financial records, and at least 15 are suspected of money-laundering and helping to finance terrorism, according to the BBC. Employee work permits were also suspended.
The move comes amid sweeping government efforts to combat terrorism. Earlier this month, the Kenyan president, Uhuru Kenyatta, fired his security minister and the chief of police resigned after a series of violent attacks from al-Shabab.
The militant group is responsible for attacks at the Westgate mall in Nairobi last year that killed 67 people. Earlier this month, its members killed 36 Christian workers at a quarry in the country's north, and in November it claimed responsibility for the deaths of 28 people on a bus bound for Nairobi.
Experts have found that the group derives funding from a variety of sources, including kidnapping and donations from abroad. Fake NGOs are another popular method used by many terrorist groups, according to the U.S. Treasury Department. Generally, organizations present themselves as charities that use donations to help various causes while secretly funneling money to militants, with or without the knowledge of donors.
For example, two women in the United States were sent to prison in 2011 after they were caught soliciting donations from Somali neighborhoods "under the false pretense that the funds were for the poor and needy," when they were really "providing material support to al-Shabab."
The suspended NGOs have been given a time limit to submit their financial records to the Kenyan government for auditing.
"The NGOs with accounting issues can only be allowed to operate if they successfully go through a thorough vetting process. Otherwise, they will remain de-registered indefinitely," Fazul Mahamed, head of the government's NGO Coordination Board, told local reporters.
On Dec. 11, the Kenyan government also passed strong anti-terror legislation to "revamp laws that will help law enforcement agencies to tighten the noose on terror masterminds, terrorists and hard-core criminals," according to officials.
The Security Laws (Amendment) Bill 2014 gives the National Intelligence Service the right to record communications without a court order and requires journalists to get consent from security officials before reporting on terrorism, under threat of fine or imprisonment.
The move has been condemned by groups including Human Rights Watch. "The hastily offered security bill infringes on many basic rights and freedoms protected in Kenya's constitution and international human rights law," said an HRW director in a recent public statement.
© Copyright IBTimes 2023. All rights reserved.