Keto Friendly Alcoholic Drinks For Those Who Can't Go Cold Turkey
Many serious keto dieters are discouraged from drinking any alcoholic drinks while on the regimen. This is because while such beverages do help enhance the advancement to a state of ketosis, they will slow down the weight loss effects. It can also be potentially harmful to the liver when done together because alcohol places additional stress on the liver metabolic process.
However, many keto practitioners do not shun alcohol drinks and say that it is still possible to have your drink while on this very specific diet. The important thing is to make the right choices on the types of beverages that you consume. Here are some keto friendly alcoholic drinks that have the seals of approval of keto experts.
Straight Spirits
These drinks are taken straight up and without any added flavorings and embellishments. Such include whiskey, rum, vodka, gin, tequila, cognac, scotch and brandy. To illustrate, a shot of vodka contains less than 100 calories and absolutely no net carbohydrates.
Basic Soda/Spirit Cocktails
If you don't like your drink pure, you can keep it simple with a two-ingredient concoction, such as vodka and seltzer combo. Adding juice, tonic water, grenadine or non-diet soda is a no-no because they contain high amounts of sugar. So no, frozen margarita mixes will not fare well in a keto lifestyle.
Red or Dry White Wine
Most people mistakenly think that because wine is a little sweet, it contains lots of sugar. However, studies show that dry wines have only 2 grams of net carbs per glass. This is why you can definitely have a glass or two of your favorites while on a ketogenic diet. Needless to say, avoid dessert wines such as sherry, sangria, zinfandel and port, which definitely have high sugar content.
Low-Carb Beer
It's easy to dismiss beer as anti-keto, but there are certain types and brands of beer that managed to keep their carb counts to below 4 grams per serving. Be sure to check the nutrition facts so that you stay in the clear with your keto regimen. Some of the beer brands recommended for those on a keto diet are Michelob Ultra, Miller Genuine Draft 64, Bud Select 55, Miller Light and Natural Light.
Sparkling Wine
Bubblies can definitely still figure into your keto lifestyle. In fact, dry sparkling wines such as Prosecco and Champagne contains just 1 gram of carbs in every serving. Again, watch out of the nutritional facts. Sweet sparklers like Moscato and Aperol Spritzes contain carbs not approved for keto dieters.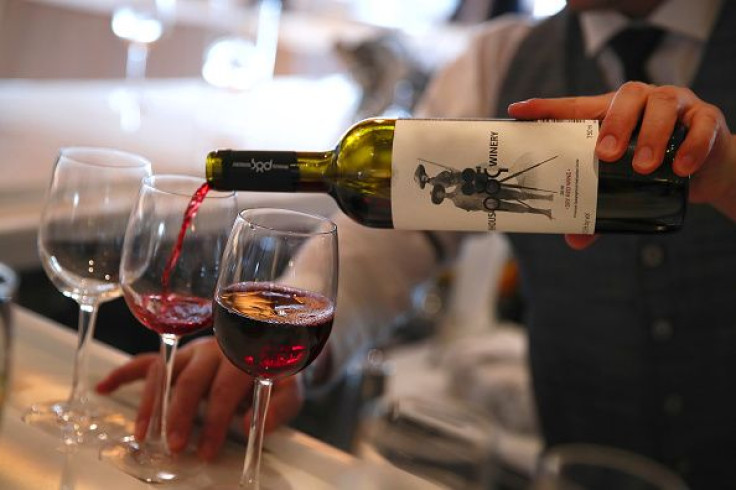 © Copyright IBTimes 2023. All rights reserved.