Key Republican in Wisconsin Union Fight to run for Senate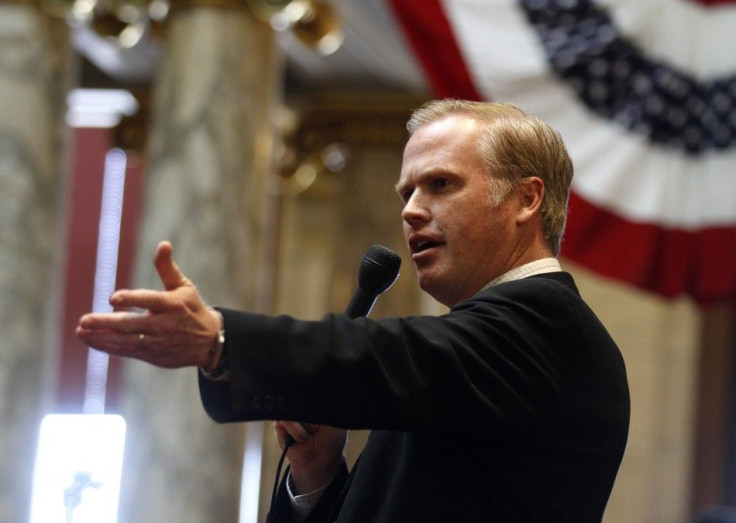 Wisconsin Assembly Speaker Jeff Fitzgerald, a key Republican leader in the state's battle earlier this year over the union rights of public workers, plans to run for the Senate being vacated in 2012 by retiring Democrat Herb Kohl, his office said on Tuesday.
John Jagler, a spokesman for Fitzgerald, said the lawmaker was legally prevented from making a formal announcement until after he formed an election committee.
But he's 99 percent in, Jagler said, He's just not in a position to make it official.
Earlier in the day, the Wausau Daily Herald reported that Fitzgerald had told its editorial board during a Monday interview that he would run for the seat.
On Monday, another Republican, former Rep. Mark Neumann, announced he would run for the Senate seat.
Neumann and Fitzgerald are expected to be joined in the quest for the Republican nomination by former Wisconsin Governor Tommy Thompson, who earlier this month appointed co-chairs for an election committee but has not yet formally announced a run for the Senate seat.
Kohl, a four-term senator, announced his retirement in May.
Democrats, who unsuccessfully opposed the curbs on collective bargaining that Fitzgerald helped steer through the legislature, were critical of the Speaker on Tuesday.
Mike Tate, chairman of the Democratic Party of Wisconsin, called Fitzgerald a hand puppet of Republican Governor Scott Walker, who made the anti-union measure a priority of his first weeks in office last winter.
Fitzgerald and his brother Scott, who is majority leader in the Republican-controlled state Senate, earned the enmity of Democrats and labor unions in March when they convened a special committee that allowed the controversial law to be passed even though the Senate lacked a proper quorum.
Critics blasted the meeting as a backdoor maneuver that violated the state's open meetings rule and sued.
The lawsuit, which named both Fitzgerald brothers as defendants, temporarily blocked implementation of the law.
But in July, a divided state Supreme Court ruling upheld the measure, which places strict limits on the bargaining powers of public employee unions and forces state, county and local government workers to pay more for their health insurance and pensions.
Walker, who signed the bill after weeks of protests in the state capital, defended the measures, saying they were needed to help the state deal with a $3.6 billion deficit.
© Copyright Thomson Reuters 2023. All rights reserved.