Keystone XL Pipeline From Canadian Tar Sands Won't Affect Climate Change, Says Sen. John Hoeven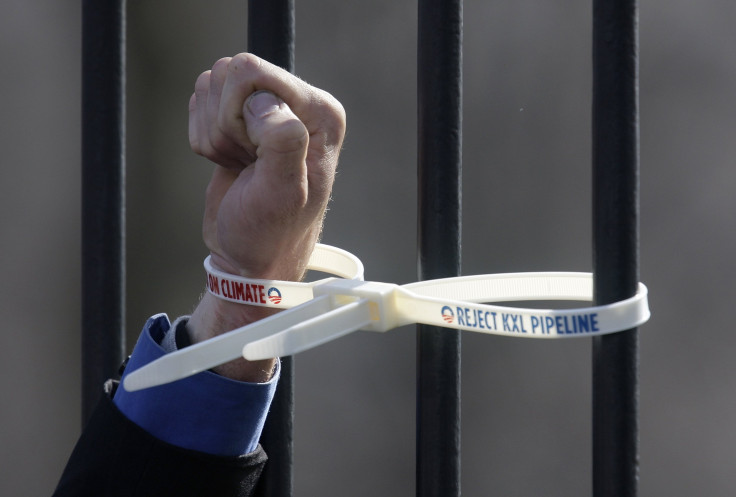 The Obama administration needs to stop delaying the Keystone XL pipeline, Sen. John Hoeven, R-N.D., said this week in a statement in support of a new study he says confirms his belief that the pipeline would have no impact on U.S. greenhouse gas emissions.
"After five years and numerous studies, all pointing to the same conclusion, the White House and opponents of the Keystone XL pipeline project have exhausted all arguments," read Hoeven's statement, released Thursday. "It's time to stop delaying this critical infrastructure project, which will create jobs, help to grow our economy and help us achieve true North American energy independence."
A Colorado-based energy consultancy, IHS Cera, which released the report, said the pipeline "will not have any impact on GHG (greenhouse gas) emissions."
The Keystone XL pipeline is a proposed 875-mile-long pipeline that will deliver up to 830,000 barrels per day of crude oil from Alberta, Canada, and the Bakken Shale Formation in Hoeven's North Dakota to refineries in the U.S. Gulf Coast.
TransCanada Corporation (USA) (NYSE:TRP), the company that proposes to build the highly contested project, is currently waiting for a presidential permit to go ahead with the project.
Environmental groups have been fighting the proposed pipeline because of the type of oil coming from western Canada, known as oil sands (also referred to as tar sands). Tar sands are permeated with bitumen, a form of petroleum in solid or semi-solid form that is blended in clay, sand and water. Two ways of extracting the bitumen are by surface (i.e. strip) mining or the injection of steam into underground formations that pump the bitumen to the surface through wells.
Environmental groups, like Natural Resources Defense Council, say tar sands are more carbon-intensive to produce than conventional crude oil and that the Keystone pipeline would add to the production.
"So it is not just an issue of where or how it's built, although those are important, but it is also a question on whether it makes sense knowing what we know about climate change to permit a project that would significantly increase our carbon imprint," Anthony Swift, an attorney at the NRDC, told International Business Times in a phone interview.
Some experts like Christopher Knittel, an energy economist at the Massachusetts Institute of Technology's Sloan School of Management, say if the pipeline is not built, refineries on the Gulf Coast will be in demand looking for crude oil on the market.
"There is good reason to believe that the [Canadian] oil would be replaced by Venezuelan heavy oil, which is actually dirtier than Canadian tar sands," Knittel said. In that case, he said, "Building the pipeline can actually reduce greenhouse gasses."
© Copyright IBTimes 2023. All rights reserved.