Safety Measures In Canada's Oil Sands Sector Are Increasing Worker Protection: Government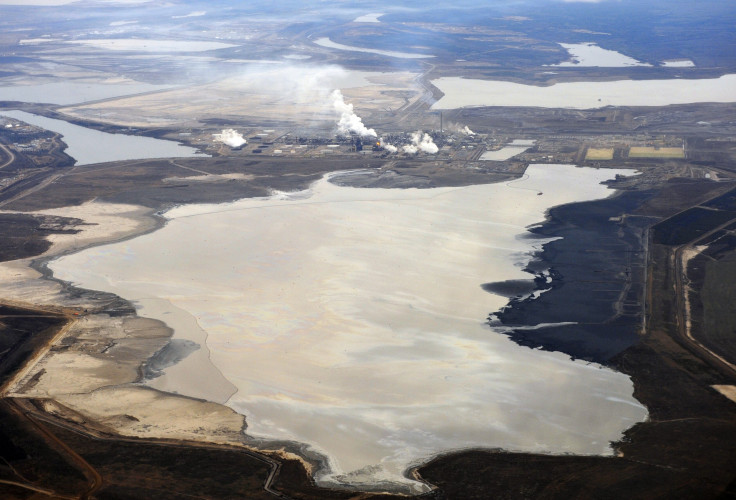 Canadian government officials say they have improved the safety of oil sands work through monitoring programs, new pipeline regulations and new maritime laws, miningweekly.com reported Wednesday.
"By continuing to ensure responsible resource development and protection of the environment, we will help ensure Canadians across the country benefit from the economic contribution of the oil sands," Michelle Rempel, minister of state responsible for Western Economic Diversification, said in her speech at the Oil Sands and Heavy Oil Technologies Conference in Alberta, Canada.
In her address, Rempel said that the Canadian government was working to help reduce potential environmental impacts.
Canada is the world's sixth-largest oil producer. The most important oil-producing region is the Alberta sands, according to the U.S. Energy Information Administration. Oil sands, which are also referred to as tar sands, are permeated with bitumen, a form of petroleum in solid or semi-solid form that is blended in clay, sand and water.
Two ways of extracting the bitumen are by surface mining or the injection of steam into underground formations that pump the bitumen to the surface through wells.
Environmental groups, like Greenpeace, say that the energy-intensive process causes widespread environmental damages.
Rempel said that the Canadian government has established a joint oil sands monitoring program that will enhance the monitoring of air, lands, water and biodiversity at oil sands operations.
"The government of Canada is committed to the continuous improvement of our regulatory and safety regimes to ensure the protection of the environment and citizens come first," Rempel said.
Tackling the transportation of the energy resource, Rempel said improvements in pipeline safety regulations and eight new tanker safety measures will "strengthen and ensure the appropriate response in the unlikely event of a spill."
Canada is looking to bring its oil to U.S. refineries through pipelines extending from Alberta to the Gulf Coast. They are hoping that TransCanada Corporation (USA) (NYSE:TRP), the company that proposes to build the controversial Keystone XL pipeline, will receive approval from President Barack Obama to complete the project.
© Copyright IBTimes 2023. All rights reserved.