Kia, Hyundai Owners Grapple With Shortage Of Car Parts After Recovering Stolen Vehicles
Several Kia and Hyundai car owners are reportedly being forced to wait for months to get their vehicles repaired amid a massive shortage of parts in the country. Most of these car owners are victims of a viral TikTok trend, which teaches people easy ways to steal vehicles, as part of a social media challenge.
Over the last decade, several Kia and Hyundai cars--particularly those manufactured between 2011 and 2020--have been sold in the United States, without engine immobilizers, which is a standard feature that prevents the engine from ignition without the key.
Keeping in mind the absence of anti-theft controls, the viral social media trend taught people to start certain Kia and Hyundai models using just a screwdriver and a USB cable, according to Associated Press.
In 2022, thefts of Hyundai and Kia cars in Los Angeles surged by about 85%.
While many owners managed to recover their stolen cars within a few days of theft, the vehicles often had parts missing, and broken or destroyed back windows and other components.
Following recovery, it became challenging for owners as well as dealerships to find the missing or destroyed parts in several regions.
For instance, Michigan-based Stefan Mantyk had his 2018 Kia Rio stolen on Feb. 10. While the police recovered his damaged car seven days later, the vehicle has been at the dealership for weeks to get the repairs.
"They had everything else fixed but then they found out that the steering column lock was broken. It turned out that the entire steering column top needed to be replaced," Mantyk told ABC News.
In another incident, 76-year-old Gregg Van Slyke from Portland has his 2012 Hyundai Sonata parked at the dealership for weeks to get the missing parts after it was stolen on Feb. 11.
Now, the two aren't sure when their cars will be returned to them after the repairs.
While their vehicles collect dust at the dealership, Van Slyke and Mantyk had to ask their insurers to provide them with rental cars to carry on with their daily work.
"My insurance rental ran out, so I had to give up that car and then I used Lyft for a while and then I was able to harass my dealership into finally getting the loaner car," Van Slyke added.
The dealership doesn't confirm "when the parts are going to be coming in because Kia corporate doesn't give them any information as to when they're getting parts in," Mantyk noted, as per the outlet.
Furthermore, depending on the model, the repairs can cost anywhere between $1,000-$3,000.
Illinois-based Jack Barnes Automotive said waiting times on car parts after they had been stolen can vary from three to six months.
"They're causing thousands of dollars worth of damage and that's why we can't get parts right now because there are so many of them being broken into and stolen at once," Jackie Schultz, automotive general manager, told My Stateline. "It's not just one part. When they break it off you have to pretty much change over the upper and lower steering column covers, the headlamp switch, the wipers switch, the lock cylinder set. I mean, they're breaking everything."
Meanwhile, Van Slyke said he has joined a class-action lawsuit against the automakers.
Multiple cities have sued Kia and Hyundai Motor, blaming the auto companies for the unprecedented rise in stolen cars and damaged properties.
Cleveland, Seattle and St. Louis are among the many cities that have accused the carmakers of selling the vehicles without anti-theft technology to cut costs.
Responding to ABC News' questions regarding the shortages of car parts, Hyundai said it was "aware of minimal reported instances of some parts on back-order," adding that it "constantly monitors and proactively manages its parts supply chain to ensure a stable supply of parts delivered to our customers."
Kia, on the other hand, maintained it is "doing all to assist and working with dealers to make sure any and all available parts are being redistributed to where needed most."
Last month, attorneys general in 17 states asked the federal government to recall millions of Kia and Hyundai cars, noting they were too easy to steal.
"Kia's and Hyundai's failure to install standard safety features on many of their vehicles have put vehicle owners and the public at risk," California Attorney General Rob Bonta, who spearheaded the recall push, said in a statement. "Instead of taking responsibility with appropriate corrective action, these carmakers have chosen instead to pass this risk onto consumers and our communities."
Amid the increasing TikTok trend and subsequent rise in thefts, Hyundai and Kia in February said they would issue software updates for vehicles that need the key to be in the ignition for the car to turn on. Notably, more than 3.8 million Hyundai cars and 4.5 million Kia cars were eligible for the software update. The automakers claim new 2022 Kia and Hyundai models were being sold with engine immobilizer to prevent thefts.
The development is also being continuously monitored by the National Highway Traffic Safety Administration (NHTSA) after the agency blamed the stolen car trend for 14 reported crashes and eight deaths in April.
"NHTSA will continue to monitor this issue, spread awareness of further updates to local authorities and lend its expertise in efforts to strengthen motor vehicle safety," the agency said.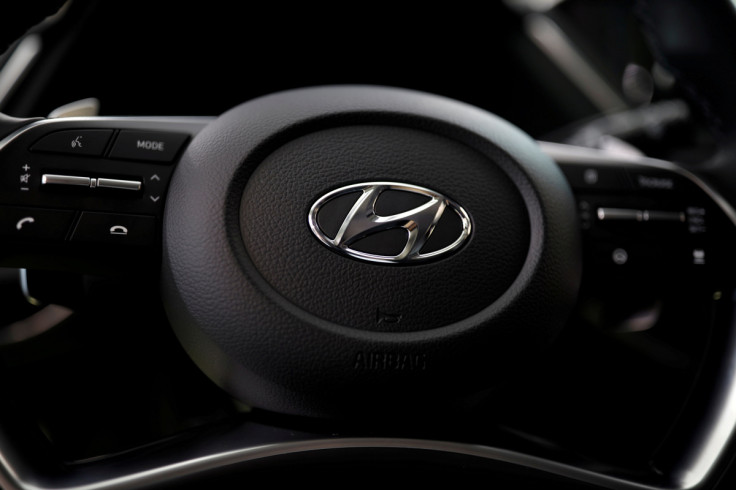 FOR FREE to continue reading
✔️ Unlock the full content of International Business Times UK for free
offer available for a limited time only
✔️ Easily manage your Newsletters subscriptions and save your favourite articles
✔️ No payment method required
Already have an account? Log in
© Copyright IBTimes 2023. All rights reserved.