Kiev Worried That Brexit Would Weaken EU Support For Ukraine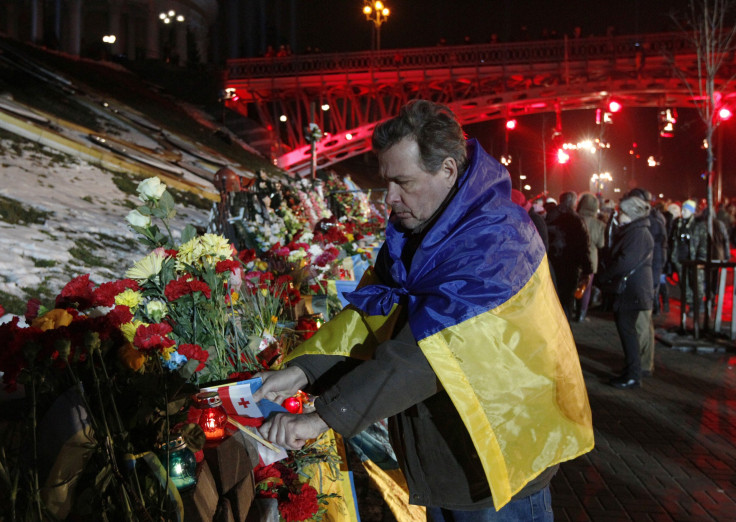 Politicians in Kiev worry that a vote by Britain to leave the European Union would weaken the EU's support for Ukraine and undermine its resolve to stand up to Russia.
"I do not think Brexit would lead to a U-turn on Ukraine, but it would be a serious stick to beat those who favor EU integration" Serhiy Leshchenko, a member of President Petro Poroshenko's faction in parliament, told Reuters.
His concern, ahead of Thursday's referendum, is typical of pro-Western Ukrainian politicians who hope to integrate their ex-Soviet country into the EU and distance it from Moscow.
A decision by then president Viktor Yanukovich to reject an association agreement with the EU sparked the "Maidan" protests in 2014 that brought a pro-Western government to power and precipitated Moscow's annexation of the Crimean peninsula.
But two years on, Ukrainians and their Western backers are frustrated with Kiev's slow pace of reforms and drive to tackle corruption.
A key promise of the EU deal which was sealed after Yanukovich's fall, visa free travel, has yet to materialize as Europe's migration crisis hardened attitudes in Brussels.
Poland and other Central European neighbors have also complained about an influx of refugees from Ukraine fleeing fighting between Kiev and Russian-backed separatists in the Donbass region.
"The outcome of the referendum in the UK could fragment the European Union and theoretically complicate our EU integration. And it shouldn't be forgotten that the EU is a counterweight to Russia on the issue of Ukraine," the head of the reformist Samopomich faction in parliament, Oleh Bereziuk, told Reuters.
Britain has pushed for the EU to renew sanctions on Russia imposed after the Crimea annexation, but other EU countries want them lifted, so if the country leaves the bloc, that could soften the EU stance, Ukrainian politicians say.
"Brexit will seriously compromise the unity of the EU on the issue of sanctions," Leshchenko said. "The EU will lose one of the main lobbyists for sanctions against Russia."
Despite disappointment with progress since the Maidan revolt, Ukrainians remain broadly positive toward the EU with 55 percent supporting the association agreement and just 15 percent preferring a trade deal with Russia.
"We will not halt our movement toward EU, and how they take us on will not depend on the referendum, but on how we carry out reforms and fight corruption," the deputy head of President Poroshenko's bloc, Leonid Kozachenko, told Reuters.
© Copyright Thomson Reuters 2023. All rights reserved.