"Kill Everyone In China" Controversy On Jimmy Kimmel's 'Kid's Table' Program Goes Viral; ABC Network apologizes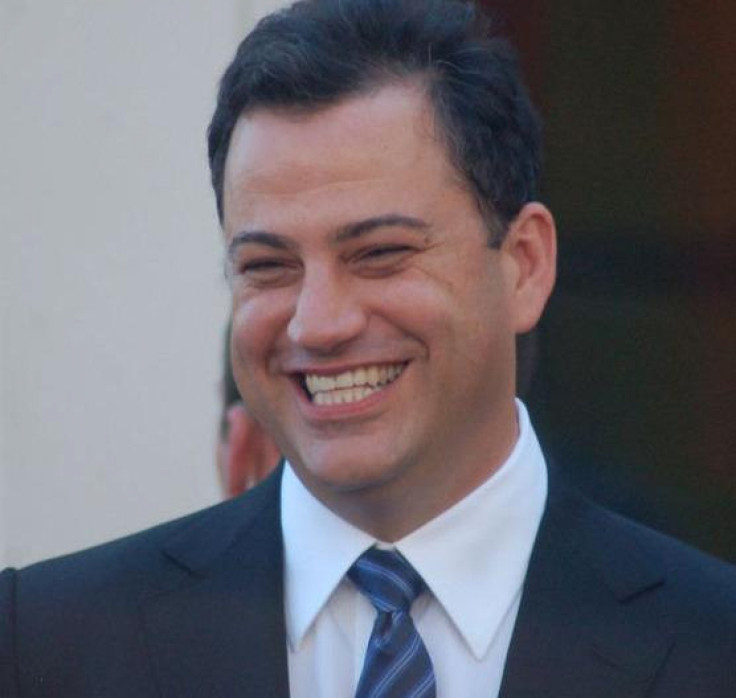 A White House petition by outraged Chinese communities, both in China and outside, to protest against a skit on Jimmy Kimmel's late-night talk show, which had a child saying that the U.S. should "kill everyone in China" had collected more than 55,000 signatures late on Monday night.
The skit originally aired on Oct. 16 on Kimmel's 'Kid's Table' program on the ABC network, where the comedian gathered four 6- and 7-year old children to get their thoughts on the current political and economic issues faced by the United States. The offending comment was in response to a question on how the U.S. could resolve the $1.3 trillion in debt the country owed to China and a child suggested that the U.S. should "kill everyone in China" to eliminate the debt.
The petition, which called the skit "extremely distasteful" and that it was the "same rhetoric used in Nazi Germany against Jewish people," was created on Oct. 19, and has since garnered 55,839 signatures so far. It needs 44,161 more signatures to reach the goal of 100,000 before Nov. 18, so it can be reviewed by White House staff.
According to shanghaiist.com, Chinese people have protested against the segment on websites like Sina Weibo, with one user noting that the "Chinese are probably the only people that the U.S. mainstream media are free to publicly insult."
Another Weibo user, according to the South China Morning Post, called for all Chinese living in the San Francisco area to gather for a mass protest "outside the doors of ABC," and added:
"There are millions of Chinese out there, but only tens of thousands have signed [the petition] … Everyone may be busy, but the point of being busy is to give yourself and future generations the chance to live in a society that understands and respects Chinese people. Please grasp this opportunity and sign this petition."
However, there were others who sought to write off the remarks as the product of a comedy segment, shangaiist.com reported, noting that one online user commented that, "people should not be too serious" about the child's remark on Kimmel's show.
The SCMP reported, late on Sunday night, that ABC had issued an apology, stating: "We would never purposefully broadcast anything to upset the Chinese community, Asian community, anyone of Chinese descent or any community at large."
The letter was signed by Lisa Berger, an ABC executive vice president who oversees the Jimmy Kimmel Live show, and Tim McNeal, vice president of ABC's talent development and diversity branch, the SCMP reported, adding that the letter stated that the network had removed the controversial comment from all media platforms and that it would edit the comment out of all future broadcasts of the program.
© Copyright IBTimes 2023. All rights reserved.
FOLLOW MORE IBT NEWS ON THE BELOW CHANNELS