Jimmy Kimmel 'Kid's Table' Skit Controversy: Outrage Over 'Kill Everyone In China' Comment Sparks White House Petition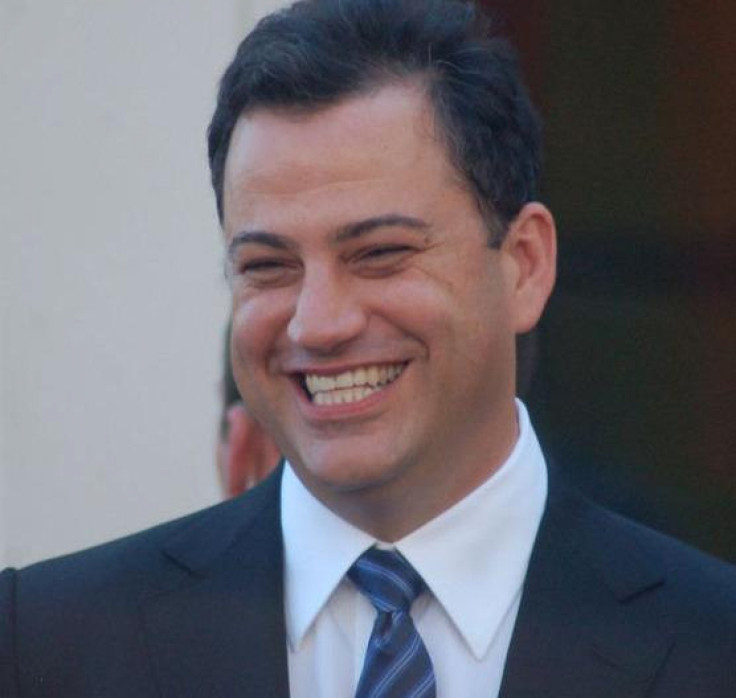 Late night TV host Jimmy Kimmel buried the hatchet with Kanye West after he aired a clip poking fun at the rapper. Now, another Kimmel clip has sparked some criticism, angering several thousand people. A video that aired last week has gone viral in China and also among Chinese-Americans after one of the children Kimmel was speaking to said the U.S. should "kill everyone in China."
During the skit, Kimmel sat down with four 6- and 7-year old children in a segment called "Kid's Table" to get their take on American politics. In reference to the recent government shutdown, two of the children understood it as the closure of the country's national parks. The conversation moved toward the $1.3 trillion U.S. debt owed to China, when Kimmel asked the children what they think an appropriate solution would be. One child suggested that the U.S. build a huge wall so that Chinese wouldn't be able to come and collect, and while another suggested eliminating the debt by killing the Chinese.
Now, Kimmel's show is under attack by many who feel the outrageous comment should have never made it to air. The YouTube clip of the segment has been receiving several comments in Chinese and English with some people denouncing the remarks, while others defended the satirical segment.
One person offended enough to open up a White House petition aiming to "investigate Jimmy Kimmel Kid's Table government shutdown show on ABC network." The petitioner, who created the digital appeal on Saturday, three days after the show aired, wrote the following description:
"I was very disturbed by Jimmy Kimmel's 'Kid's Table' show. It was aired on ABC recently and talked about killing all the Chinese so that the [United] States do not need to pay back their debts to China. The kids might [not] know anything better. However, Jimmy Kimmel and ABC's management are adults. They had a choice not to air this racist program, which promotes racial hatred. The program is totally unacceptable and it must be cut. A sincere apology must be issued. It is extremely distasteful and this is the same rhetoric used in Nazi Germany against Jewish people. Please immediately cut the show and issue a formal apology."
The petition, which is listed as a "human rights" issue, has since gained more than 15,000 signatures. But not all are offended by the skit. "If you feel threatened by a 5-year-old's comments then you need to question your moral high ground," one YouTube commenter wrote. "I'm not an American, [but] all this carries is entertainment value. I don't think it warrants this reaction. This kid meant no harm."
The clip has even attracted attention on Weibo, China's version of Twitter -- while some consider the clip to be in bad taste and not very funny, many still understand Kimmel's show shouldn't be taken so seriously.
© Copyright IBTimes 2023. All rights reserved.
FOLLOW MORE IBT NEWS ON THE BELOW CHANNELS