'Killer' Putin Remark By Fox News' Bill O'Reilly Angers Russia, Kremlin Demands Apology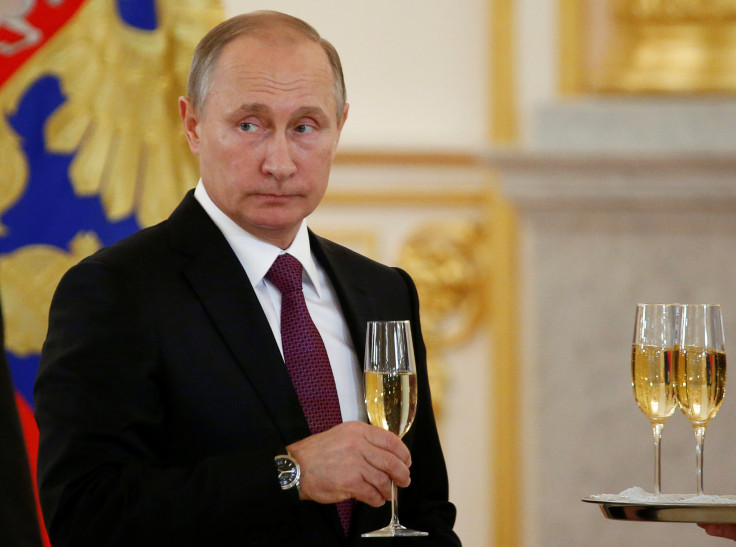 Russia on Monday demanded an apology from Fox News after host Bill O'Reilly called Russian President Vladimir Putin "a killer" on an interview with President Donald Trump on Sunday. Throughout his presidential campaign trail, Trump vowed to establish stronger ties with Putin.
During the interview, O'Reilly asked Trump if he respected his Russian counterpart, to which the president replied: "I do respect Putin."
O'Reilly then said: "But he's a killer." Trump responded by saying, "There are a lot of killers. We've got a lot of killers. What do you think? Our country's so innocent?"
However, O'Reilly's comments did not go down well with the Russian government, who demanded apology from Fox News.
"We believe these words on the part of the Fox News reporter are unacceptable, offensive. To be honest, of course, we would prefer to get apologies addressed to the [Russian] president from such a respected broadcaster," Kremlin spokesman Dmitry Peskov said Monday.
Trump has spoken positively of Putin, indicating that relations between the two nations could change under his administration. In turn, Putin welcomed Trump's presidency.
Trump's response to O'Reilly's "killer" Putin comment has come under fire from Republicans on Capitol Hill. Vice President Mike Pence told CBS' "Face the Nation" that he believed that Trump only expressed his views to "start afresh with Putin and to start afresh with Russia," and that he did not imply that the two countries shared the same moral ground.
"I simply don't accept that there was any moral equivalency in the president's comments," Pence said. "Look, President Trump, throughout his life, his campaign, and in this administration, has never hesitated to be critical of government policies by the United States in the past. But there was no moral equivalency."
Sen. Mitch McConnell (R-Ky) distanced himself from the president's comments.
"Putin's a former KGB [the main security agency for the Soviet Union] agent. He's a thug. He was not elected in a way that most people would consider a credible election. The Russians annexed Crimea, invaded Ukraine and messed around in our elections. And no, I don't think there's any equivalency between the way the Russians conduct themselves and the way the United States does," McConnell told CNN's "State of the Union."
Trump's comments also came at a time when he assured Ukrainian President Petro Poroshenko that he planned to "restore peace along the border" of Ukraine and Russia.
© Copyright IBTimes 2022. All rights reserved.
FOLLOW MORE IBT NEWS ON THE BELOW CHANNELS