Kim Davis Update: Kentucky Clerk's Attorney Says Marriage Licenses Issued Friday Are Not Valid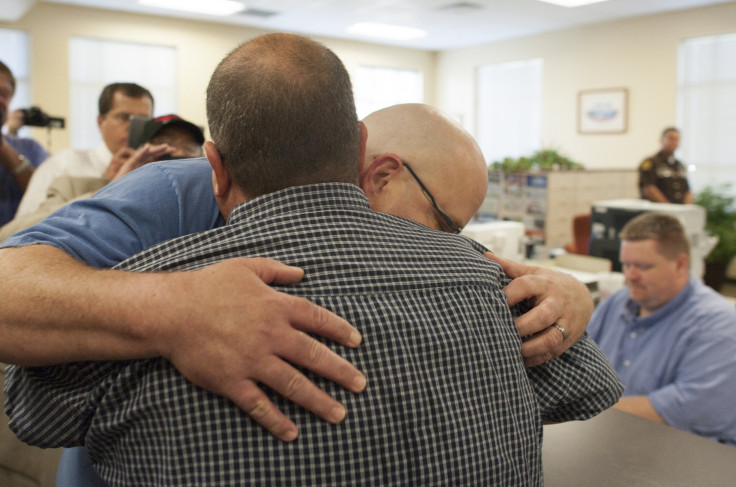 The attorney for jailed Kentucky county clerk Kim Davis said marriage licenses issued by the Rowan County clerk's office on Friday to a slew of same-sex couples are not valid because they were issued without Davis' authority, the Washington Post reported. Same-sex couples who had previously tried and failed in the past to obtain marriage licenses from Davis were granted the licenses Friday from her deputy clerks, but the licenses did not bear her name.
"They are not worth the paper they're written on," said Mat Staver, Davis' attorney, the Washington Post reported.
A federal judge granted approval for five employees in Davis' office to issue the licenses without her signature as a temporary compromise. While Staver insisted that the licenses were void because they lacked Davis' signature, the Rowan County attorney and lawyers for the gay couples who originally sued Davis over her refusal to grant them marriage licenses said they are legal and valid, the Associated Press reported.
The couples that received marriage licenses from Davis' deputies on Friday included James Yates and William Smith Jr. Davis has refused to issue Yates and Smith a marriage license five times since the Supreme Court's decision in June declaring a right to gay marriage. April Miller and Karen Roberts, who were among the couples who filed the lawsuit against Davis, obtained a marriage license as well on Friday.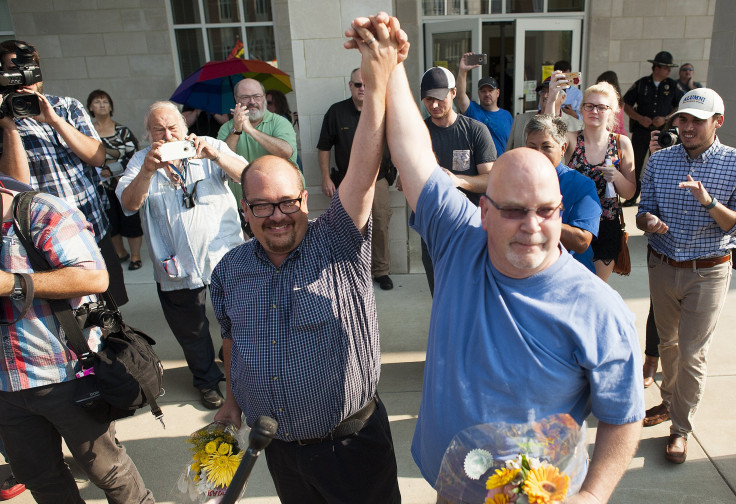 Davis was jailed earlier this week for contempt for refusing to issue marriage licenses to same-sex couples. The judge who sent Davis to jail, David Bunning, said she could stay out of jail as long as she agreed not to intefere with her deputies handing out marriage licenses, but Davis refused. She is ready to remain in jail until the issue is resolved in a way that does not conflict with her religious beliefs, according to her husband and lawyer, the New York Times reported.
"Here's two things I know: She's not going to resign and she's not going to violate her conscience," said Staver, the Times reported. "So however long that lasts, in terms of the consequences, she is prepared to accept them."
Staver accused Bunning on Friday of violating constitutional law and said he will file an appeal and writ of habeas corpus to get her released.
© Copyright IBTimes 2023. All rights reserved.