World's Least Popular Country: Kim Jong Un's North Korea And Iran Least Liked By Americans In List of 21 Countries, Survey Reveals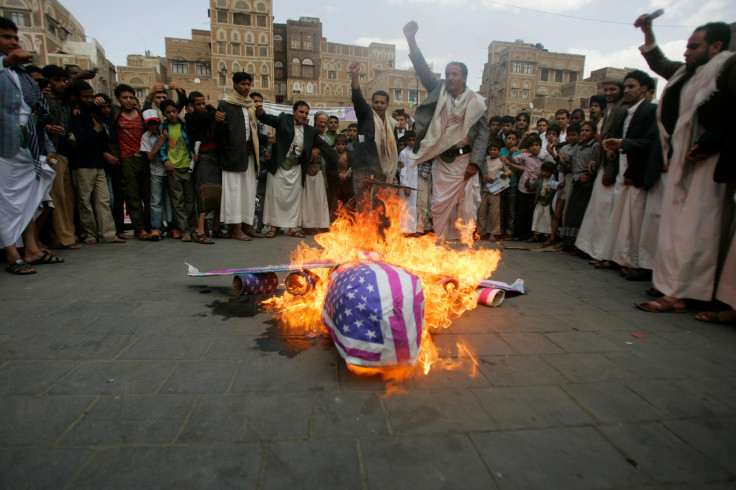 An annual survey on Americans' views of foreign countries conducted by Gallup earlier this month has revealed that Iran and North Korea are the least liked countries out of a list of 21.
Other countries in the "most unfavorable" category, which contains nations that have favorable ratings lower than 20 percent and unfavorable ratings above 70 percent, were Iran, Syria, Afghanistan and Iraq.
According to the report, North Korea, Iran and Iraq are most likely at the bottom of the list because former U.S. president George W. Bush labeled them the "axis of evil" in his 2002 State of the Union address. North Korea, for instance, has been near or at the bottom of the list since 2003.
The poll was conducted before recent events such as North Korea's ballistic missile test in violation of U.N. resolutions and the assassination of North Korean leader Kim Jong Un's half-brother.
"However, attitudes toward North Korea were already so highly negative — 58 percent 'very unfavorable,' 28 percent 'mostly unfavorable and 11 percent total favorable — that it's not likely these recent events would have driven them much lower," Gallup said in a statement.
Rated slightly above the most unfavorable category are countries that fall in the "unfavorable" category, which received higher negative (between 65 percent and 70 percent) ratings than positive (between 24 percent and 31 percent) ratings. This list includes the Palestinian Authority, Russia, and Saudi Arabia.
The survey notes that the reasons for these countries to receive unfavorable ratings are "historical patterns of diplomatic and cultural relations" and their perceived association with "terrorism and nuclear threats." Several of the countries that were included in Trump's (temporarily suspended) immigration ban, such as Yemen, Somalia, Sudan and Libya, are not present in the list.
The report concludes that American attitudes toward foreign countries have remained mostly stable, barring few exceptions. One such exception is France bouncing back on the top of the list, rebounding from negative ratings it received after it refused to back U.S. intervention in Iraq in 2003.
Mexico, meanwhile, continues to enjoy favorable ratings despite Trump's harsh rhetoric toward the country. According to the survey, Mexico retains a 64 percent favoribility rating among Americans despite Trump's moves to restrict the flow of illegal immigrants from the country.
© Copyright IBTimes 2023. All rights reserved.