Kim Jong Un Executes Top General Over Disagreement, Sends Warning That Military Must Remain Loyal Or Face Death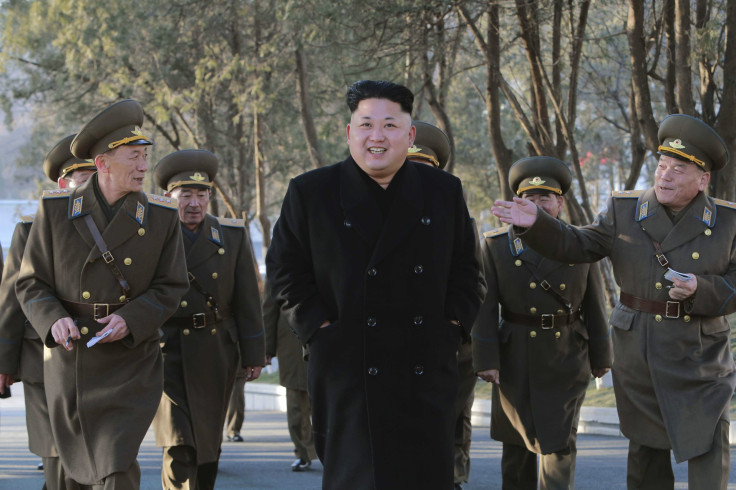 Top army general Pyon In Son, often seen alongside North Korean leader Kim Jong Un in his public appearances, was reportedly executed over a disagreement, according to South Korean officials and media. Kim has a history of purging top military officers since he took power, but his decision to terminate Pyon is seen as a sign that even his close aides are not immune to consequences should they disagree with the leader.
"The purge of Pyon sends a message that helps to discipline the military," said Kim Yong Hyun, a professor of North Korean studies at Dongguk University in Seoul, to Bloomberg. "The execution is a symbol that will help tighten loyalty."
A South Korean official speaking anonymously to reporters in Seoul confirmed Pyon's death Wednesday, according to Bloomberg. While the official didn't say what the dispute was about, Pyon was reportedly killed for refusing to follow Kim's orders to replace several officials in charge of military ties with China, reported Chosun Ilbo, a major South Korean newspaper.
Pyon's involvement in military talks with China made him a valued member, as Beijing and Pyongyang are close allies. But in the light of North Korea's reducing its dependence on China and more toward Russia, Pyon received increased pressure from Kim to change staffing.
Pyon, a four-star general, was replaced by Lt. Gen Kim Chun-sam, a two-star general, in early January for his duties as director of the operational bureau of the General Staff, according to Korean news agency Yonhap. Pyon was promoted from his previous rank last March without any state media coverage, and went reportedly missing from office since November, according to the North Korea Leadership Watch blog. He was seen as a rising star within military ranks as he replaced the previous chief of General Staff Ri Yong-gil in August 2013, a title that had changed hands three times 13 months before, according to North Korean news blog NKnews.org.
South Korea officials did not officially confirm the death, however. "It's true that (Pyon) has not been seen in public since Nov. 5 last year but whether he was purged or not has not been confirmed," South Korea's Unification Ministry's spokesman Lim Byeong Cheol said at a press briefing.
The North Korean leader has long been mistrustful of the military, removing Ma Won Chun, a National Defense Commission official, from office in November and executing his uncle Jang Sung Taek, vice chairman of the defense commission, in 2013. Since Kim took power from his deceased father in 2011, some 50 officials were executed last year alone on charges ranging from corruption to watching South Korean soap operas, according to Bloomberg.
© Copyright IBTimes 2023. All rights reserved.
FOLLOW MORE IBT NEWS ON THE BELOW CHANNELS