Kim Jong Un Rumors: Is North Korean Leader Dead Or Trying To Avoid Coronavirus? Trump Gives Cryptic Answer
A new report from South Korea suggests that North Korean leader Kim Jong Un's recent disappearance from the public eye might be for reasons all too familiar to many. According to Kim Yeon Chul, South Korea's Unification Minister, said that the leader is likely staying away from public appearances to avoid catching COVID-19.
Rumors first began to swirl about Kim's health on April 15, when he missed an event celebrating the birthday of Kim Il Sung, his grandfather and founder of North Korea. One expert on the secretive nation told the New York Times that this absence was close to "blasphemy" in the North.
However, Kim Yeon Chul claims that the North has canceled several public holidays and events due to the global coronavirus pandemic. Within this context, he argues, Kim's disappearance is not so strange.
"It is true that he had never missed the anniversary for Kim Il Sung's birthday since he took power, but many anniversary events including celebrations and a banquet had been canceled because of coronavirus concerns," the minister said at a parliamentary hearing. "I don't think that's particularly unusual given the current (coronavirus) situation."
Since vanishing from the public eye, speculation has been that Kim Jong Un has either died or been left in a vegetative state following a botched heart operation, possibly to insert a stent into his artery. Kim and his family have had a history of health problems, lending credence to these theories. Intelligence agencies and news outlets have, however, been unable to confirm Kim's condition.
Fueling confusion about the despotic ruler's state, President Trump recently commented on the matter. In his comment, Trump claimed to know what was happening with Kim, but then immediately contradicted himself with a muddled response.
"I can't tell you, exactly – yes, I do have a very good idea, but I can't talk about it now. I just wish him well," Trump said at a press briefing on Monday "He didn't say anything last Saturday. Nobody knows where he is so he obviously couldn't have said it. This is breaking news that Kim Jong Un made a statement on Saturday. I don't think so."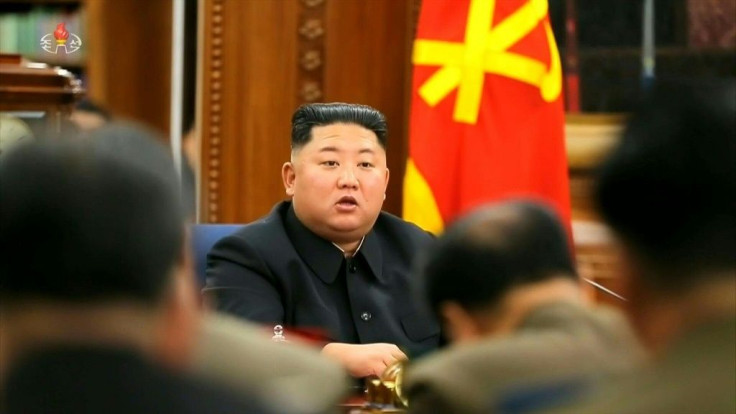 © Copyright IBTimes 2023. All rights reserved.